Be Bowl'd – a Utah food truck making acai bowls with fresh fruit and granola.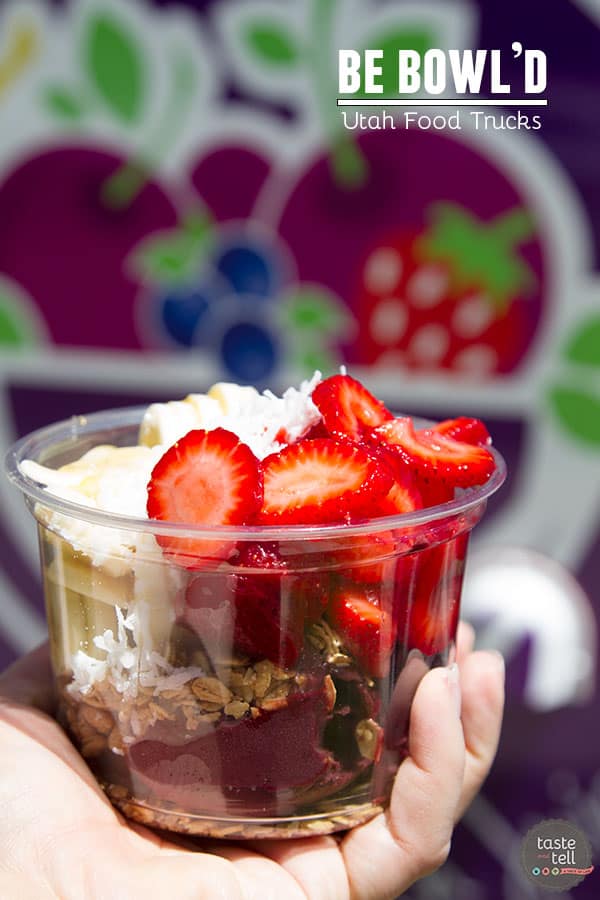 I am officially obsessed. And when I say obsessed, I think that's an understatement.
When I'm out driving, I'm always on the lookout for new food trucks that I can start following, and eventually visit. My neighborhood is not far from a lot of big office complexes, and awhile back, I started noticing that several trucks would park near these buildings during lunch hours. So it's been a great way to find new trucks. And then about a month ago, I started seeing this truck – Be Bowl'd, on almost a daily basis in the same spot. I knew I needed to stop by one day and try it.
Well, one particularly busy day, I decided to get a sitter for the day and take the whole day to work. I headed to the library for some quiet alone time, but first, I had to stop off at Be Bowl'd for a lunch pick-me-up since I didn't have any kids with me.
That first day, I ordered the Be Nuts bowl, and was 100% sold after one bite. I ate that whole bowl and literally couldn't stop thinking about it all day long.
That was a Wednesday, and I was back to try the Be Original on Monday, and then the Be Strong on Tuesday. Seriously – 3 times in a week's time. And honestly, I could have happily gone every day that week. This truck is dangerous because it is so close to where I live, but I have to say – if you're going to have an addiction, it's good if it's something healthy like these acai bowls!!
I have loved every flavor, but I have to say that the Be Nuts is my favorite of them all. I can guarantee you that there will be many more in my future!!
You can follow Be Bowl'd on Instagram to find out where they will be next!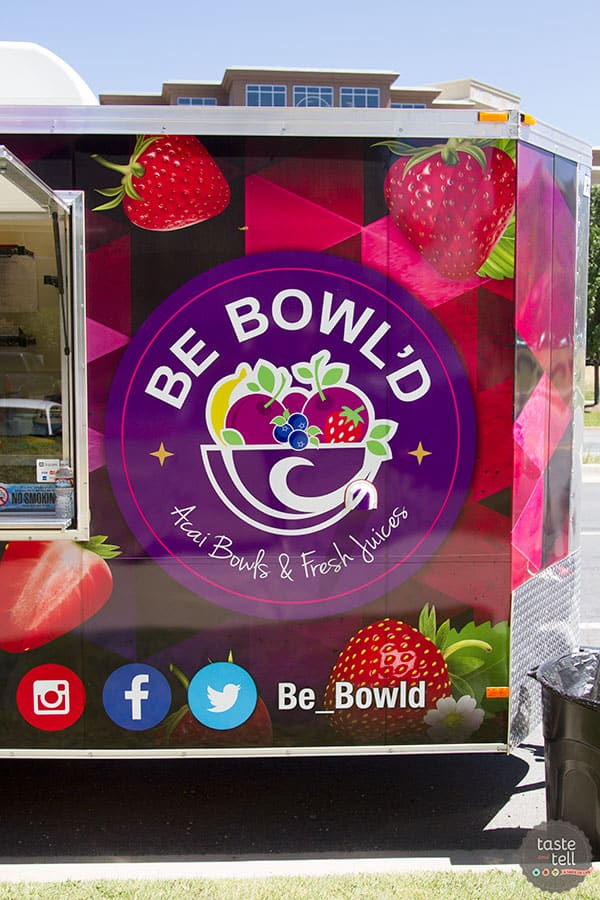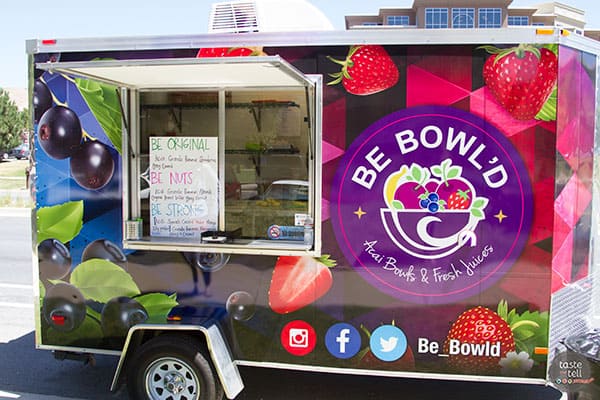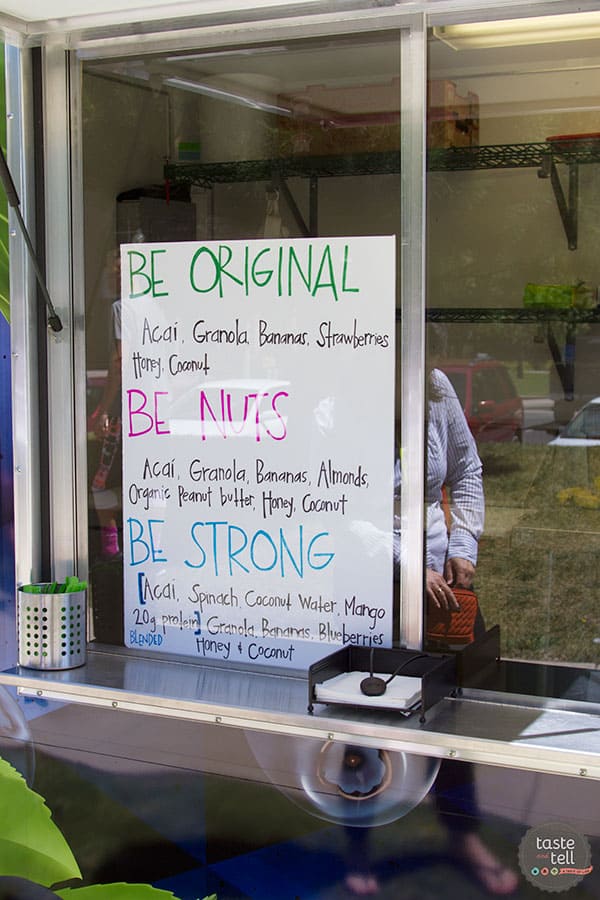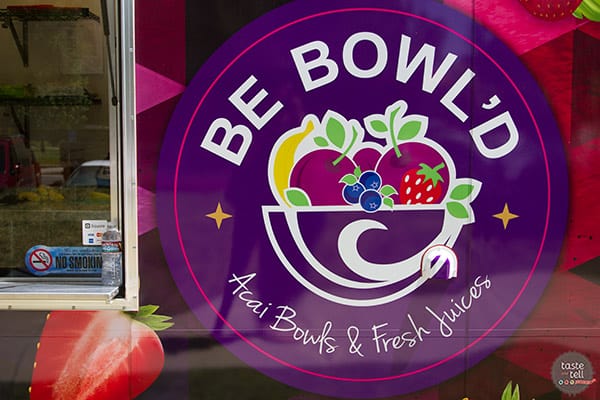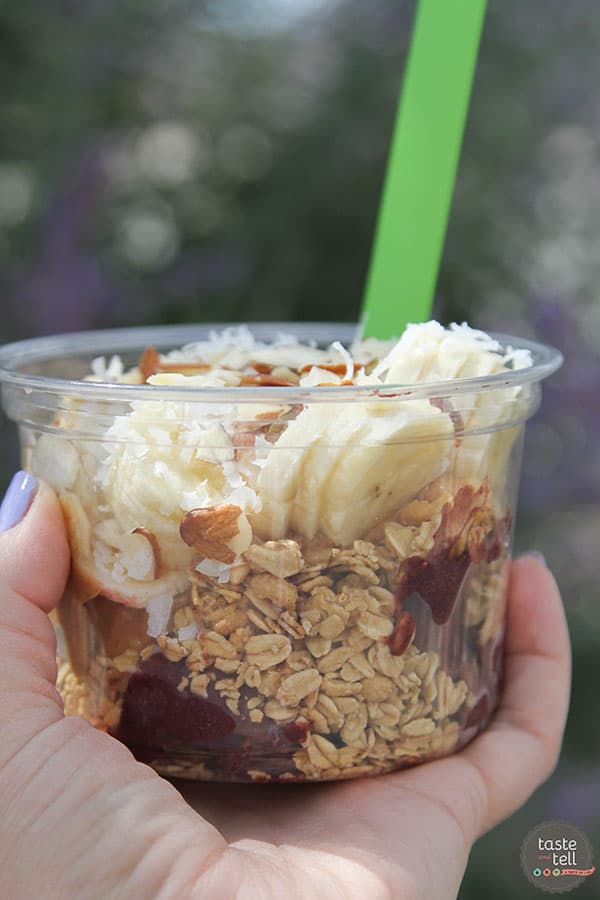 Be Nuts – Acai, granola, bananas, almonds, organic peanut butter, honey and coconut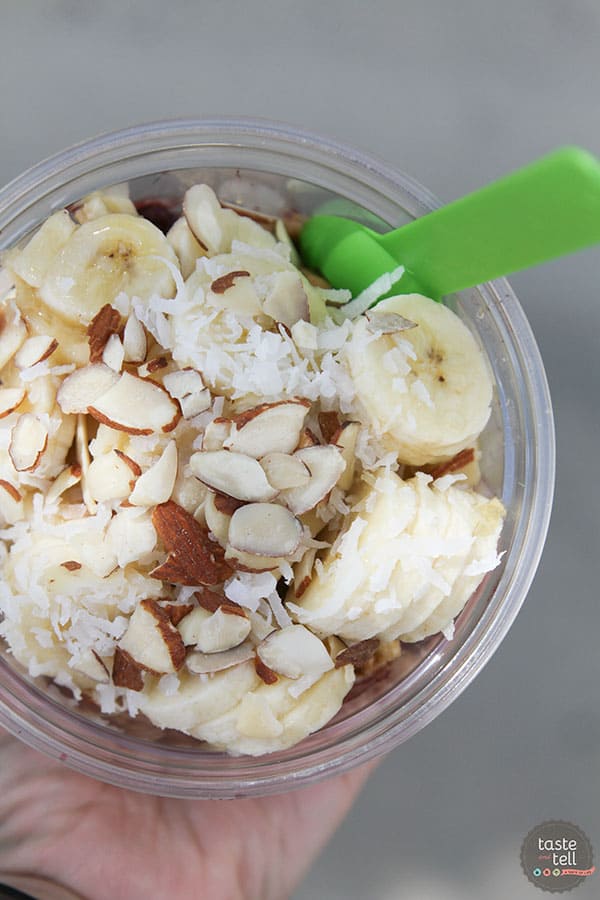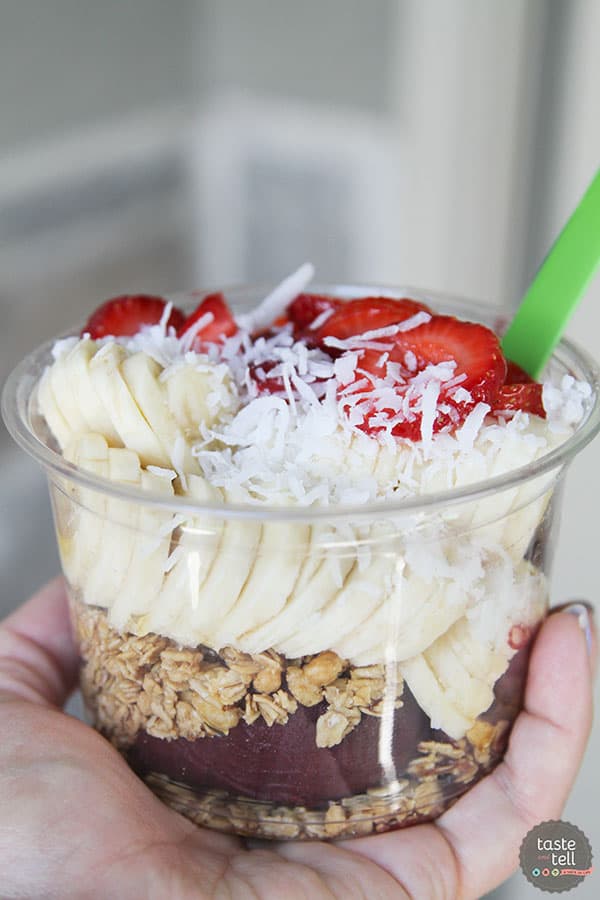 Be Original – Acai, granola, bananas, strawberries, honey, coconut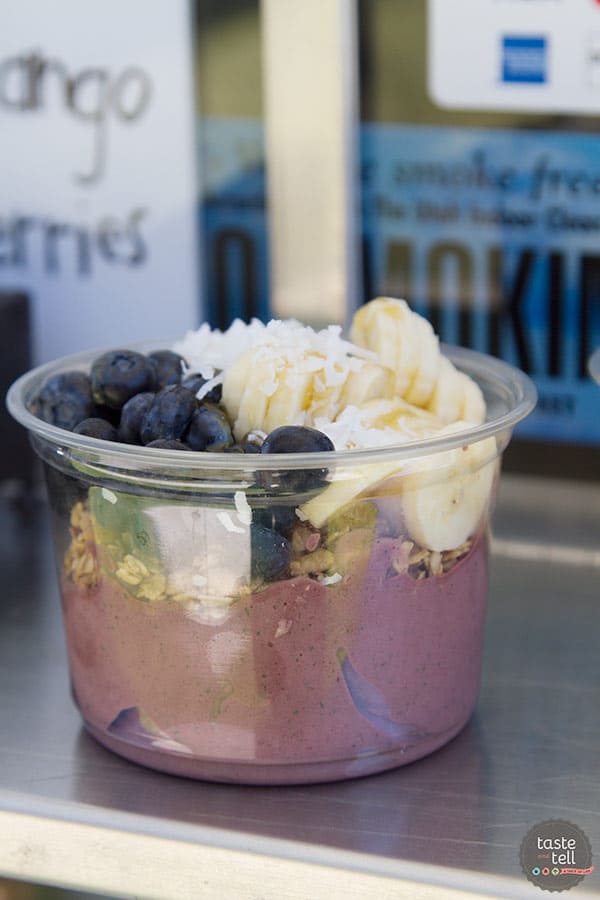 Be Strong – Acai, spinach, coconut water, mango, granola, bananas, blueberries, honey and coconut
Follow my travel board and never miss any eats or adventures while I'm out and about!
Follow Taste and Tell's board Taste and Tell – Travel on Pinterest.