Battle Creek BBQ – a Utah Food Truck serving some of the best BBQ – from ribs to turkey legs to pulled pork sandwiches. Do not forget the freshly made chips!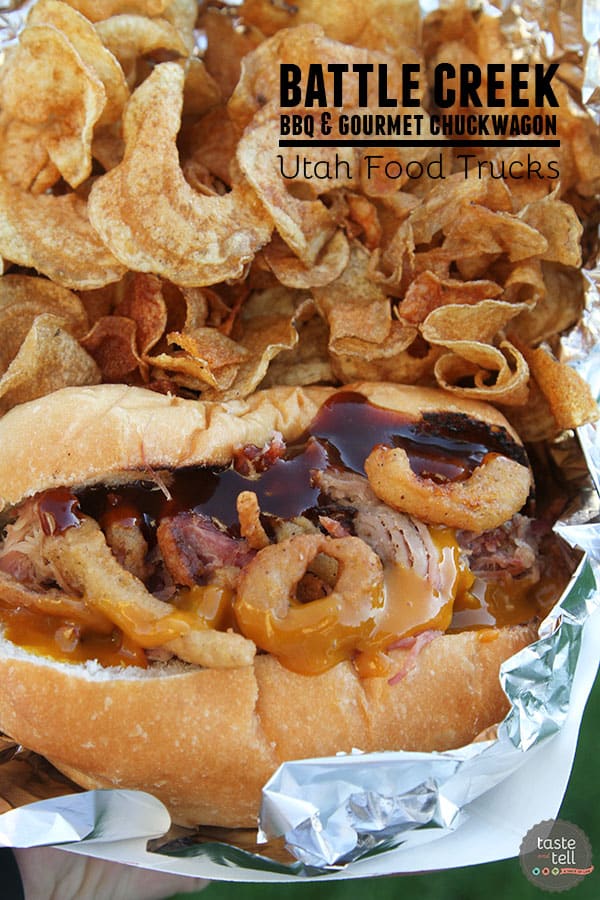 Let's just jump right to it – this bbq is good.
My husband is the bbq critic. He does not give the double thumbs up when it comes to bbq very often. So I knew I needed to find this truck when my husband came home from work one day, raving about a bbq truck that had come to his office building.
Well, that next week, that truck – Battle Creek BBQ – was at our normal food truck round up. I already had something else in mind for what I wanted that week, but my husband wanted bbq. So while I got something different, my husband got ribs that day. Then I had a bite of his ribs and that's all it took to convert me. I knew what I would be getting the next week!!
I'm pretty sure at this point, Battle Creek BBQ has taken over first place for the truck we have visited the most. (Except Art City Donuts. I don't think any other truck will top how many times I've had those donuts the last couple years…)
My husband has tried everything on their menu. I've had it all except the pulled chicken sandwich. And everything is top notch. The ribs are amazing – they have a perfect spice crust on them, and they are tender and smoky and full of flavor. The Western Squealer (pulled pork) seems to be one of their most popular menu items, as I always see a lot of them coming out when I'm there to order. And I can see why – it's pretty perfect. Just last week, my husband got the turkey leg because it was the only thing on the menu that he hadn't tried. Those things are HUGE! It is perfectly smoked and then thrown into the deep fryer to crisp up the outside. Don't forget the bbq sauce, either. They make 2 of the sauces themselves, and my husband would pretty much drink the mustard based sauce if he had a bottle of it!
And the Crispy Twisted Taters? So good – and made right there in their truck! If you catch it at the right time, you can watch as they get the potato and put it on the spiral cutter that drops the potato straight into the fryer. If you are a buffalo fan, you have to try the Buffalo Chips – their chips topped with smoked chicken, blue cheese and Franks Red Hot. My husband says they are his favorite thing on the menu. And he's not even a potato guy.
You can't go wrong with anything from Battle Creek BBQ. You can smell the meat in the smoker when you even get close to the truck and there is always music playing – you can't help but smile.
The only drawback (at least for me) is that they aren't on Instagram, so I don't always know where they will be serving. Or maybe it's a good thing, since my husband would want bbq every day! But they are on Facebook and do sometimes update their schedule there.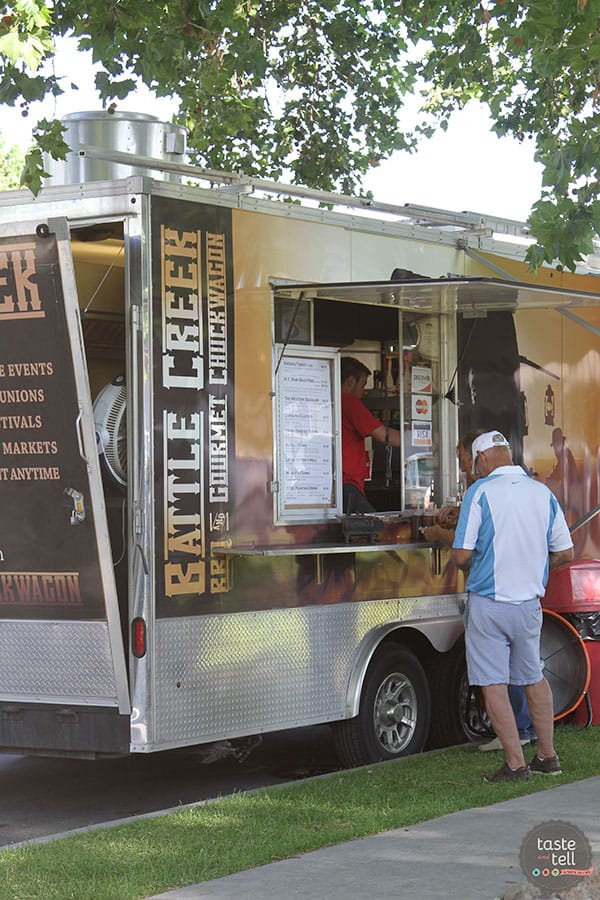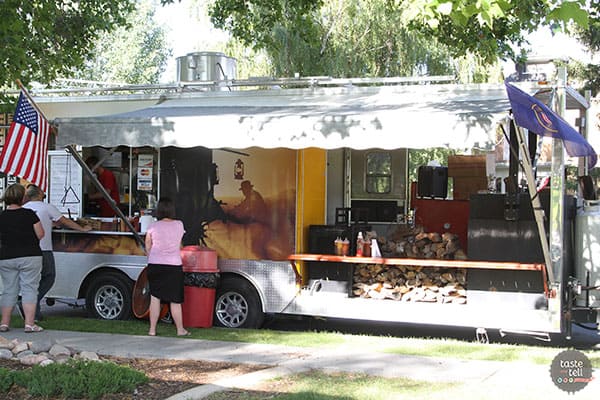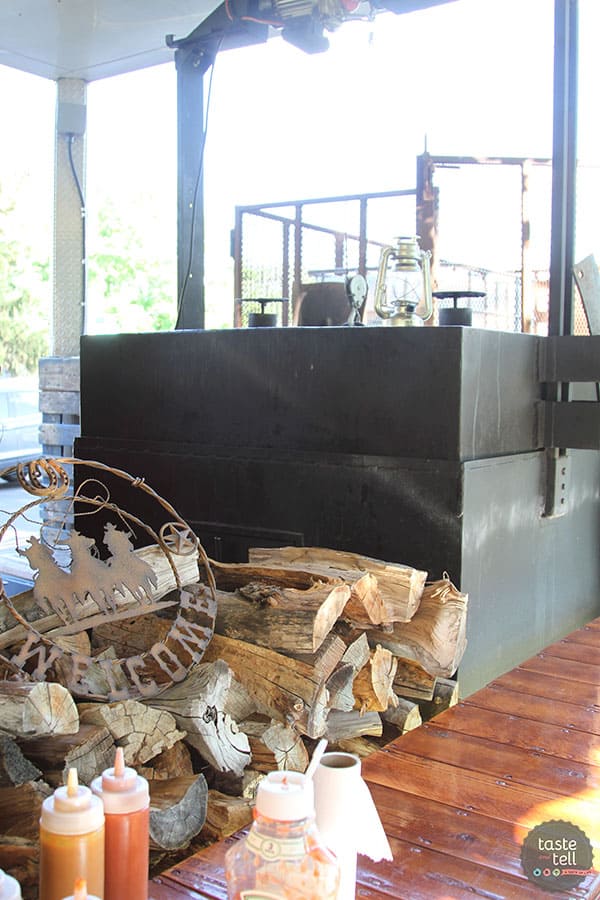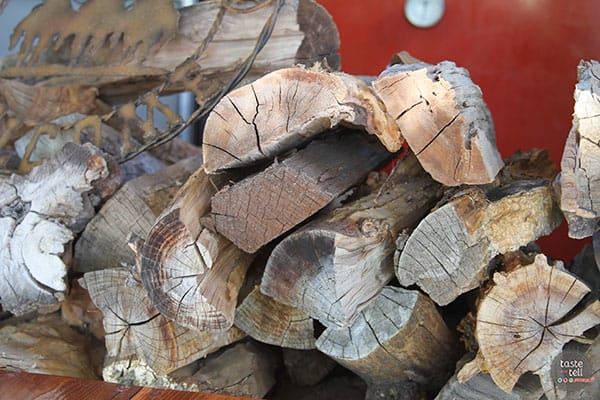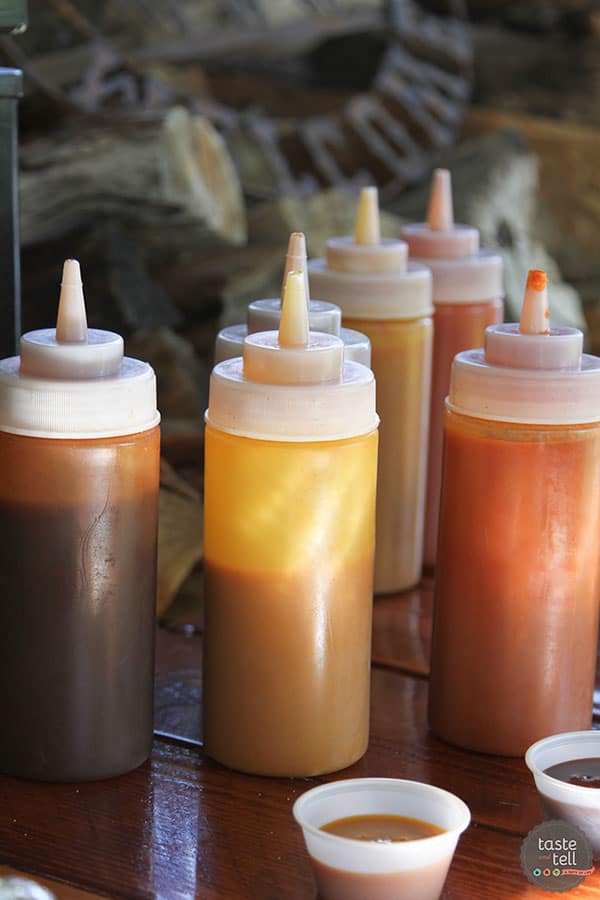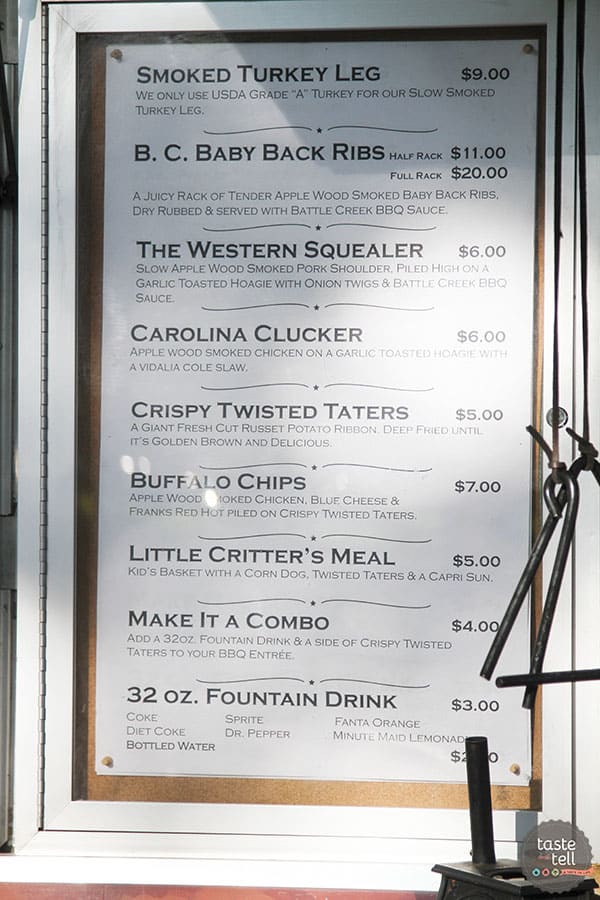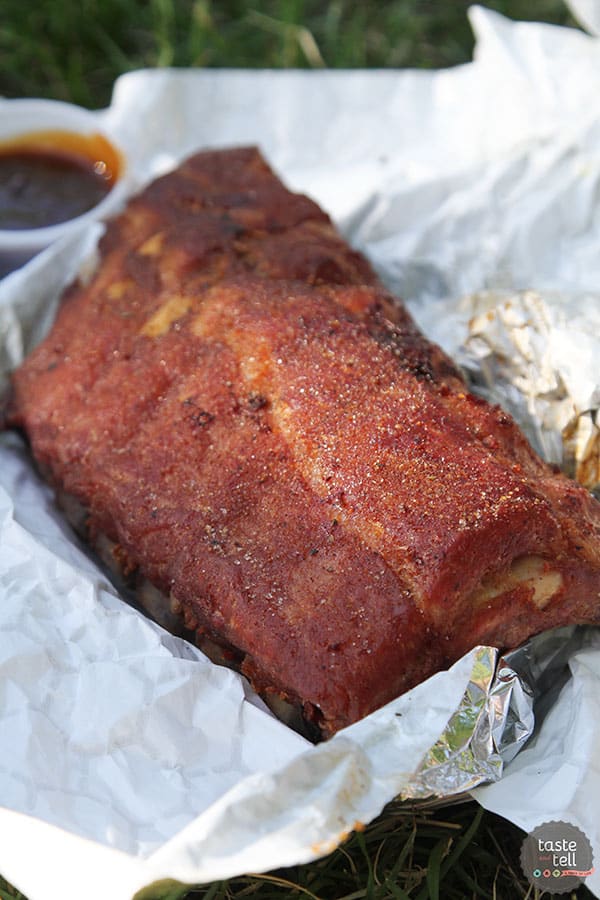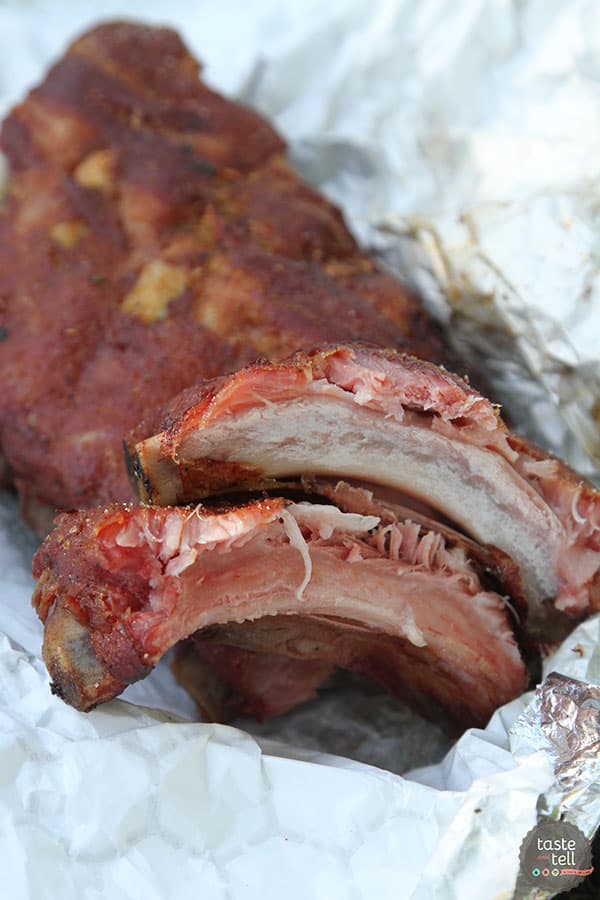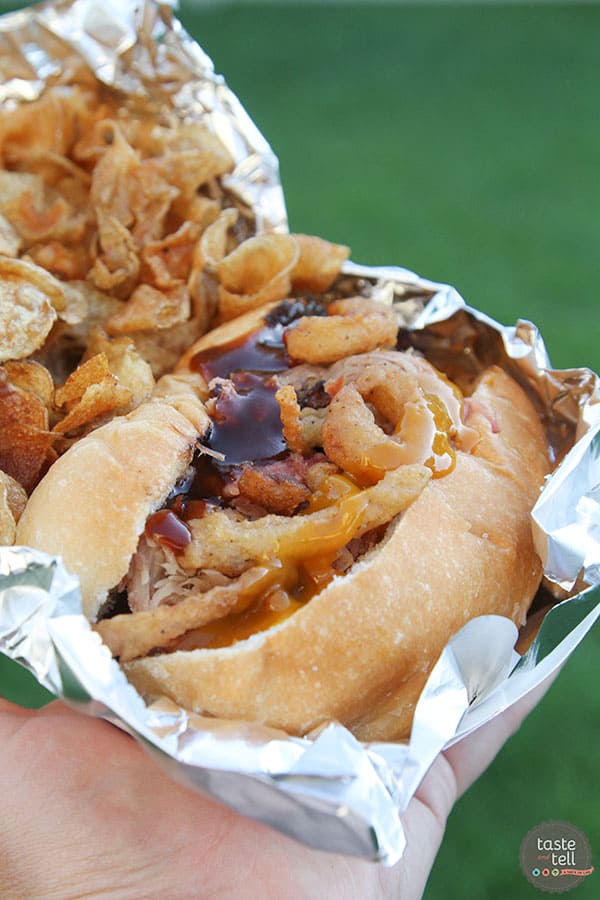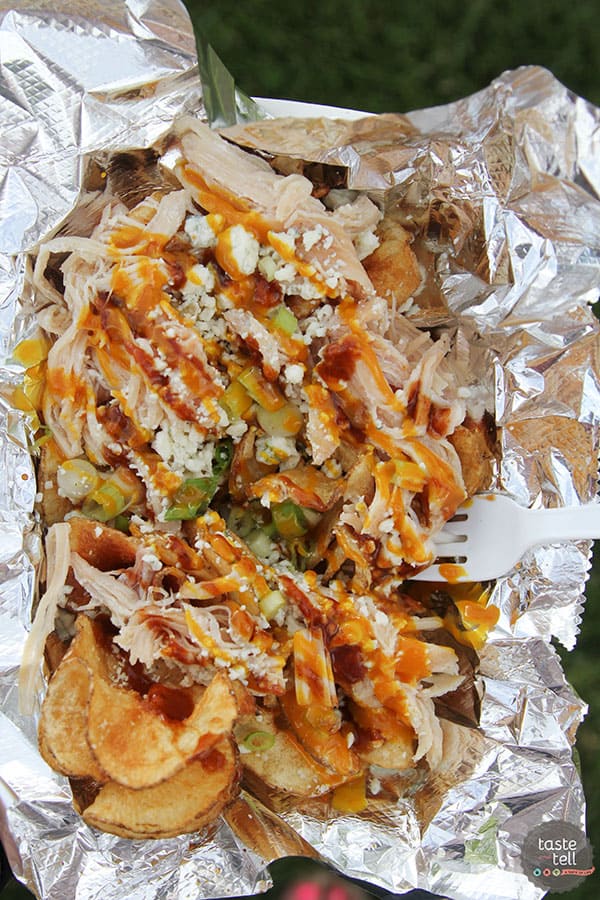 Follow my travel board and never miss any eats or adventures while I'm out and about!
Follow Taste and Tell's board Taste and Tell – Travel on Pinterest.