Art City Donuts – Utah food truck serving hot mini donuts. Go straight for the daily specials – to die for!
You guys, I have a new addiction.
Food Trucks.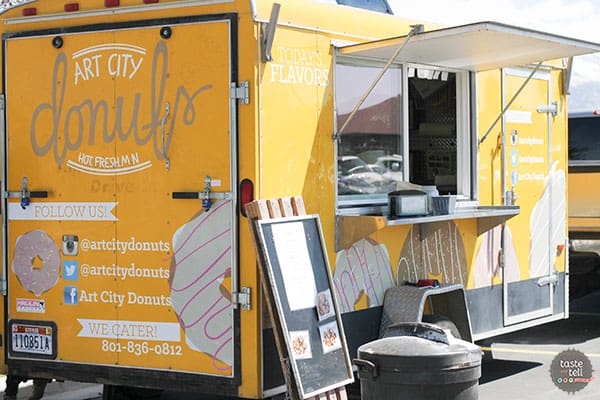 Just a year ago, I had never even been to a food truck. Luckily, Utah has really caught the food truck bug, and there are now lots of trucks out there. I've only been to a few so far, but don't be surprised if you see a lot of food truck posts coming up on here. Especially over the summer. Because I've made a list, and I want to hit them all!!
Up today – Art City Donuts.






I actually first heard about Art City Donuts on Instagram. Someone had posted a photo, and I immediately went to their account and followed. Luckily, just a couple of days later, they were near me. So after Abbi got out of school, we headed over for some donut fun.
If you know me, you know that I am a donut addict. I have to have them everywhere I go. And sub-par donuts just won't cut it.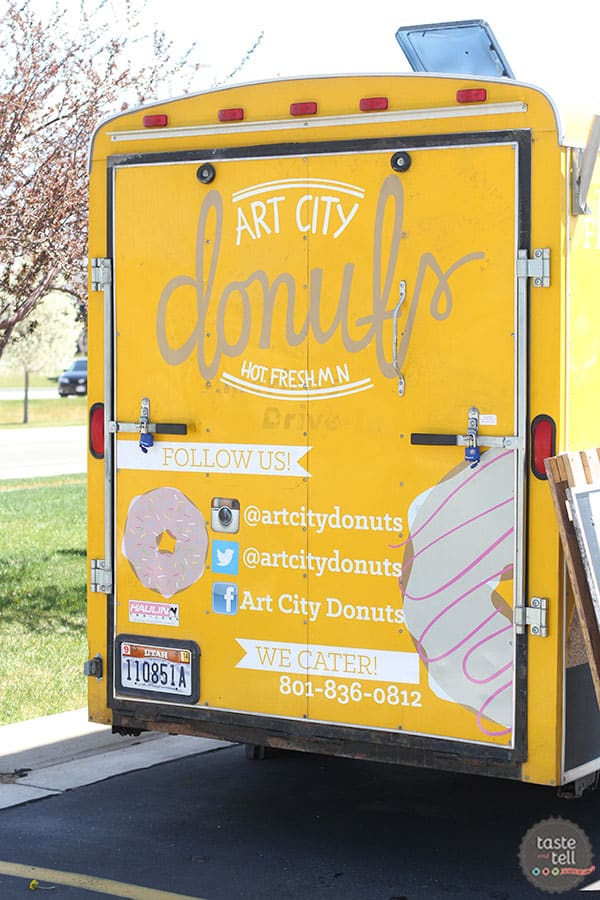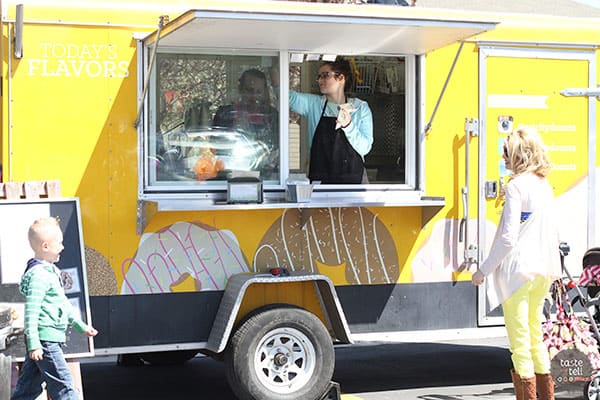 These donuts, though, are anything but sub-par. They were actually pretty amazing. Melt in your mouth, I can't keep my hands out of them amazing.
The choices of the day were The Blueberry Crumble, The Sweet Pig, and The French Toast. I asked which was the most popular, and the girl told me The French Toast, so I chose that. Abbi chose The Blueberry Crumble, and Easton, my chocolate lover, just wanted chocolate on his. They have 3 specials each day, and also a list of toppings you can choose if you don't want one of the specials.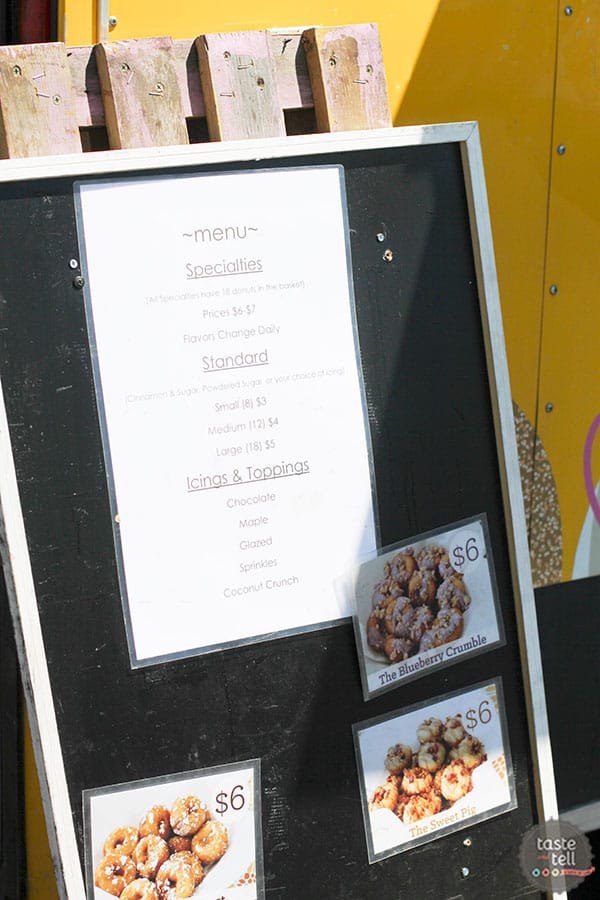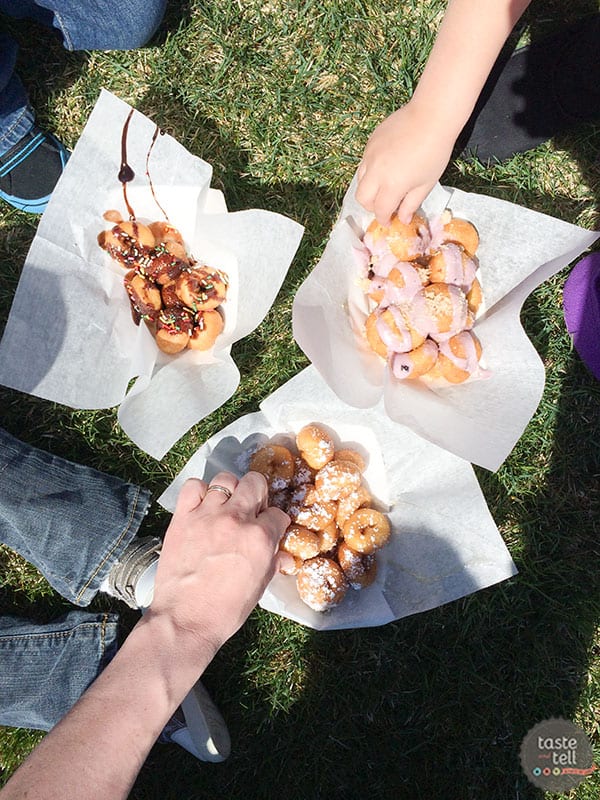 Let's just say I could have easily eaten them all myself. The Blueberry Crumble was probably my favorite. But The French Toast came in a close second. Even the chocolate glazed were good, although I would stick to the specials myself. 🙂
Art City Donuts currently is only in Utah County, but rumor has it that they are working on a second truck that will serve Salt Lake County. But regardless, I think that a drive down into Utah County would be totally worth the drive!!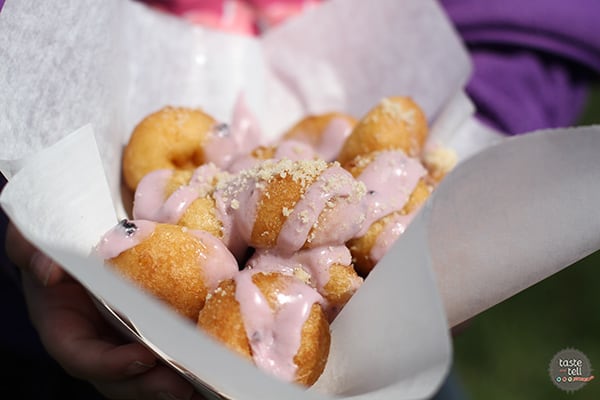 The Blueberry Crumble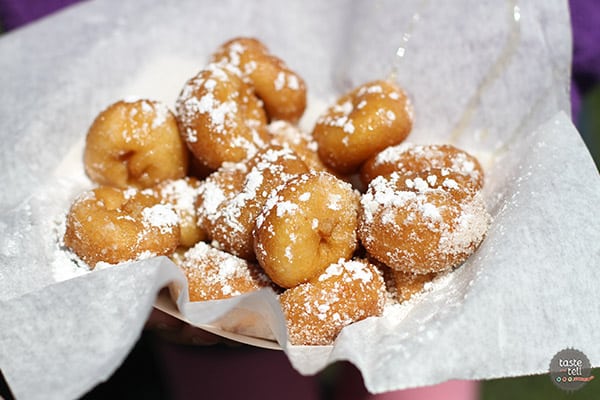 The French Toast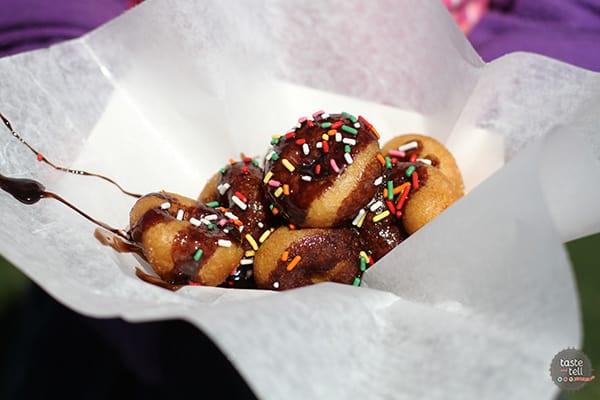 Regular with chocolate sauce and sprinkles


You can find their weekly schedule on their Facebook page, or follow them on Instagram. You won't regret it!
Follow my travel board and never miss any eats while I'm out and about!
Follow Taste and Tell's board Taste and Tell – Travel on Pinterest.