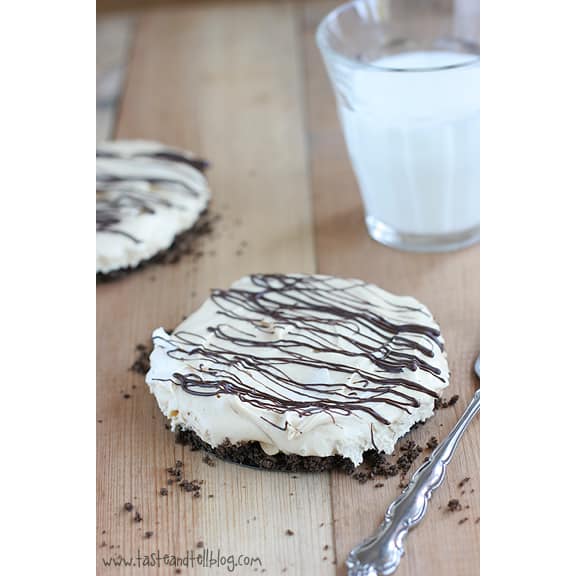 Today is a time that I wish I was more eloquent with my words. I am sitting here, trying to think of what to write, and tears are in my eyes for a complete stranger. As I sat at my computer on Sunday evening, I saw a tweet show up in the top right hand of my computer screen:
"He's gone. And my heart is shattered in a million pieces."
It was from someone that I've never met in real life. Never had a conversation with. But a fellow blogger. I knew it couldn't be good, and shortly after, the news spread that Jennifer Perillo's husband, Mikey, died suddenly from a massive heart attack.
It always makes my heart stop when I hear this kind of news from anyone. Even someone I have never met in real life. I can't imagine going through something like that. Another blogger pointed me towards this post that pretty much says everything I'm feeling.
On Tuesday, Jennie posted this post. She asked us all to make Peanut Butter Pie, Mikey's favorite, and share it with the ones we love, in honor of Mikey. I think that she is reminding us all of something very important – show the people close to you that you love them – always. I know that I will be giving my kids extra hugs today and telling my husband just how much I love him. Life can be short. And cruel. You never know what is going to happen. There is no better day than today to make sure that those around you know that they are loved.
Today's Cookbook of the Month post is being postponed until Sunday.  I'm going to take the day off and spend some time with my kids.  My heart hurts for Jennie and her family, but I am also so grateful to her for reminding me to take hold of what is most important in this life.
(I used Jennie's Peanut Butter Pie recipe which can be found here.  The only change I made was to make mini pies in small tart pans.)