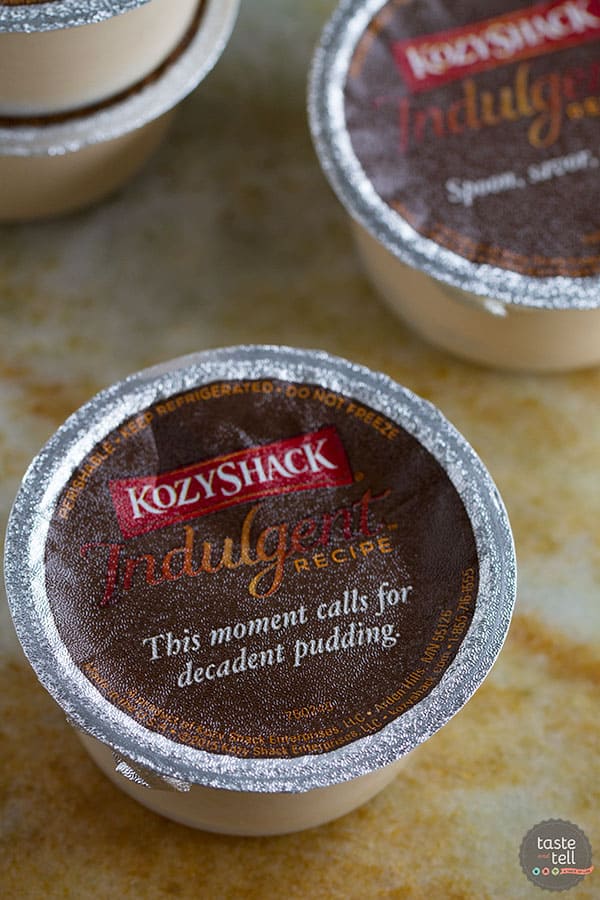 Life can get crazy. I know we all know this. Lately, I have been trying to avoid saying "I'm busy", because let's face it – we are all busy.
And I don't see that letting up any time soon.
So instead of waiting for all of the craziness of life to pass (because we know there will always be something else on the to-do list), I have been trying to make a conscious effort to take a few moments every now and then – just for me.
Now, when I say I take a moment for myself, this doesn't necessarily have to be something extravagant. It could be something as simple as going to the grocery store by myself while my husband watches the kids, taking a date night with my husband, or going out to dinner with the girls.
Recently, my friends at Kozy Shack came to me, asking what I do for that "just for me" moment. And of course, being the food obsessed person I am, I knew I could come up with the perfect way to combine the new Kozy Shack® Indulgent Recipe™ Pudding with a just for me moment.
First of all, let me just tell you – I wanted to just camp out by the fridge and eat all of this pudding. Rich and creamy, the Kozy Shack® Indulgent Recipe™ Pudding comes in four flavors – salted caramel, chocolate truffle, dark chocolate and vanilla bean. Now, this is not your normal pudding. It is made with premium ingredients, and you can taste it. When you try the vanilla bean pudding, you will see and taste those real vanilla beans – no artificial flavors here. It is a true treat.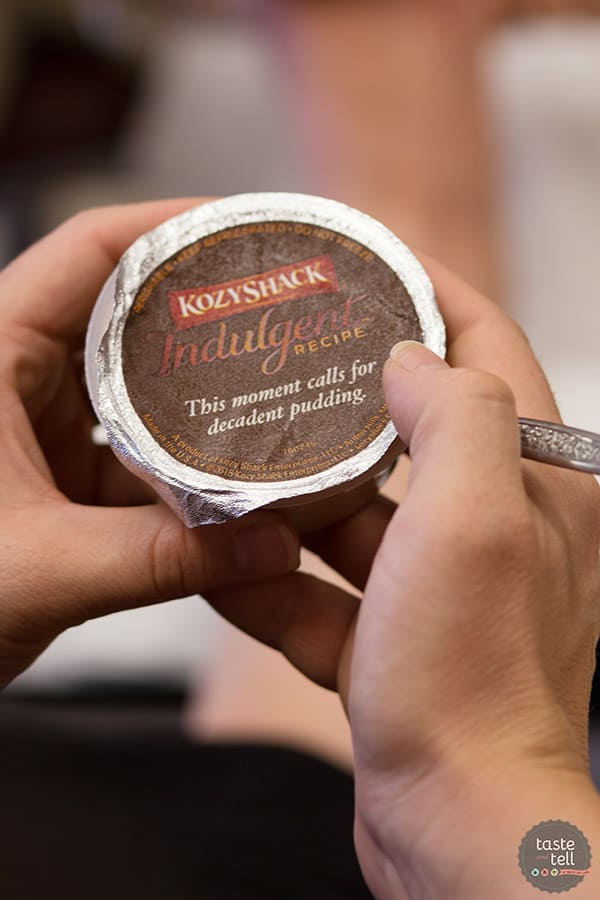 I spend a lot of time on my feet throughout the day, and had a vacation coming up, so I decided to take an hour for myself and treat myself to a pedicure and a Kozy Shack® Indulgent Recipe™ Pudding. I sat in that chair for those few moments, enjoying the pampering, massage chair, and of course the salted caramel pudding. I was able to unwind and relax, and go back to my duties with a smile on my face and a delicious treat in my tummy.
Now if only every afternoon was like that one. But I do think I need to make a date with my Kozy Shack® Pudding on a regular basis!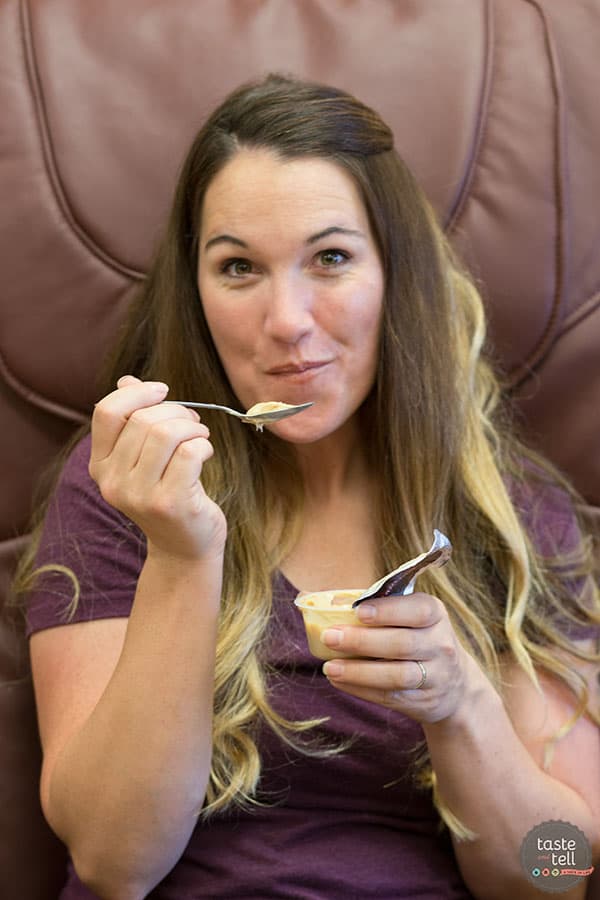 To find out more about the Kozy Shack® Indulgent Recipe™ Pudding, check out the Kozy Shack website.
How would you spend an afternoon with Kozy Shack® Indulgent Recipe™ Pudding?
I am in a working relationship with Kozy Shack Enterprises LLC, and this post has been sponsored. I'm so glad to be able to work with companies and organizations that I truly believe in. Thank you for supporting them, too.