My favorite recipes from 2012! I'm choosing one recipe from each month – the one that I enjoyed the most and that I will be making over and over in my kitchen. Which one is your favorite?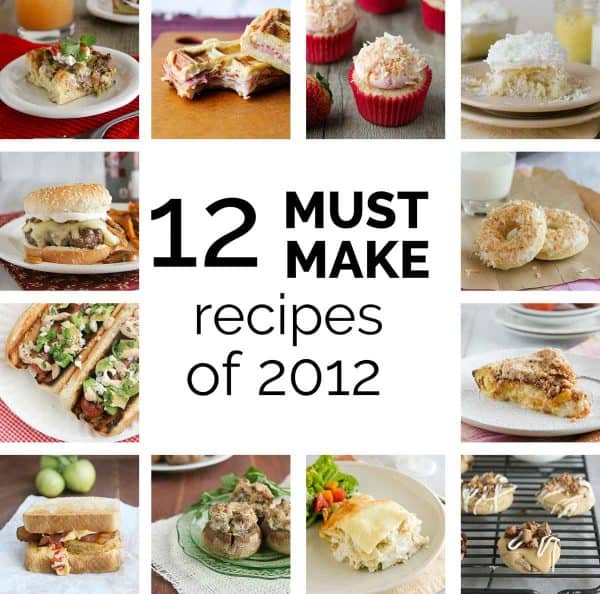 Can you believe that 2013 is just around the corner?  Just days away?
This time of year is always my favorite, when I can look back over the last 12 months.  It has definitely been a full year for me, and some delicious things have come out of my kitchen.  And since it's the week of Christmas, I thought we'd take a step back this week and do some reminiscing instead of posting a bunch of recipes. (Although I do have 1 or 2 for you this week!)
Up first – my top 12 recipes of 2012.  Let me tell you – it was really hard to choose just one recipe from each month this year.  I'll be doing a round up of the top 12 recipes on Taste and Tell in 2012 later this week, and I wanted to make sure I didn't duplicate any of those recipes, so none of these recipes were the most popular here, but they are all recipes that I think you need to make.  Today.  Ok, maybe not today, since it is Christmas Eve and all, but soon.
January – Sausage, Mushroom and Green Chile Breakfast Casserole
This has all of the things I love for breakfast! And it's a bonus that you can make it the night before, which makes breakfast in the morning super easy!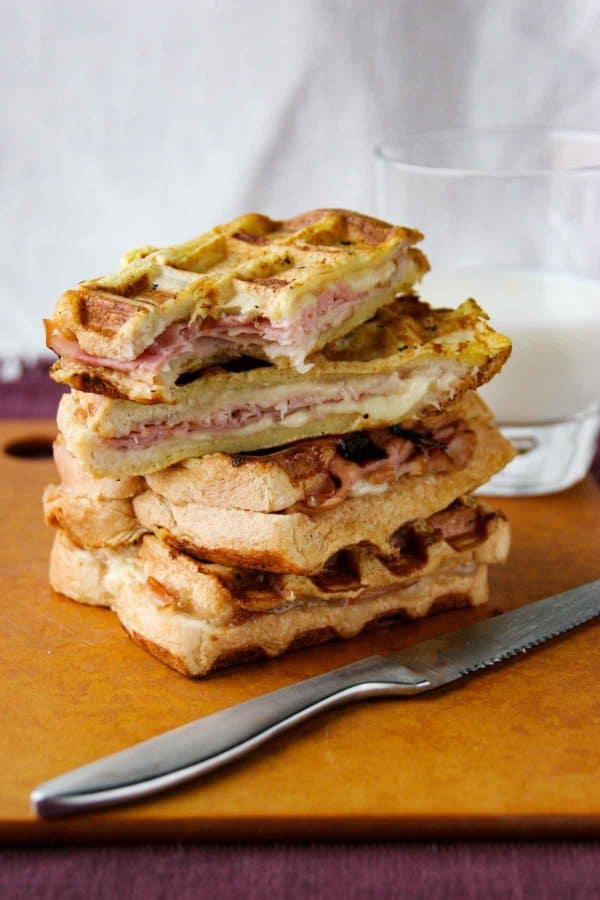 February – Monte Cristo Waffle Sandwiches
You all know that I have a deep love for Monte Cristos, so I'm totally loving this fun version!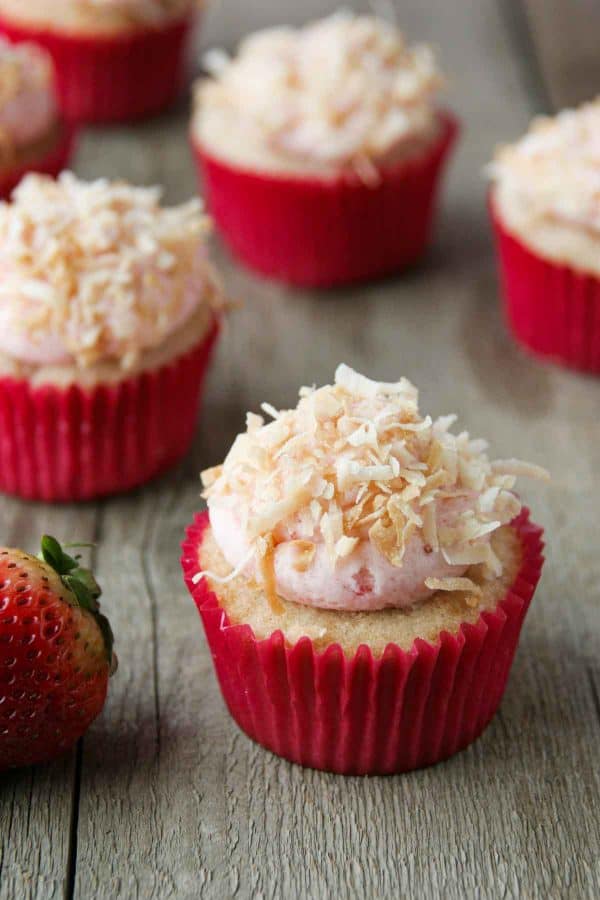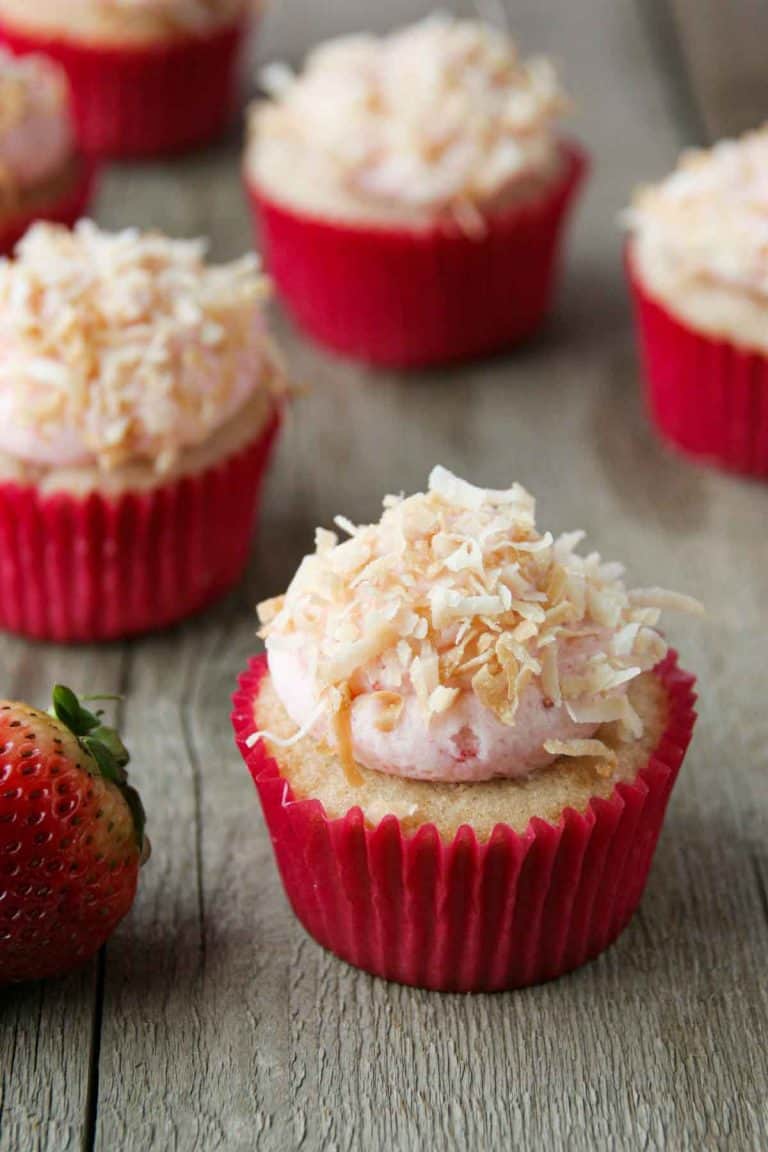 March – Strawberry Colada Cupcakes
Oh, how my love of these cupcakes runs deep. They really are one of my very favorite cupcakes.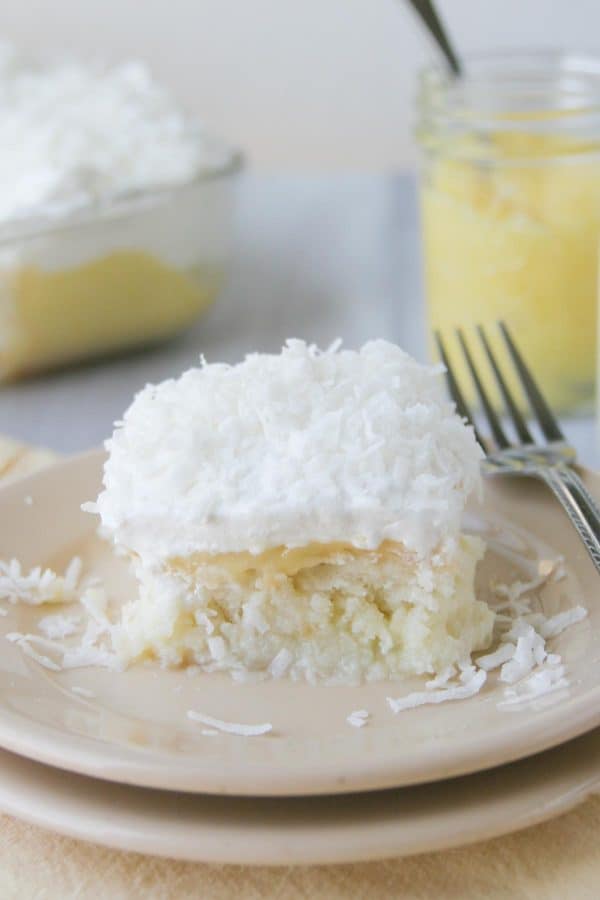 April – Coconut and Lemon Poke Cake
If I could choose my favorite flavor combination, it would probably be lemon and coconut. So it's no surprise that I fell in love with this cake!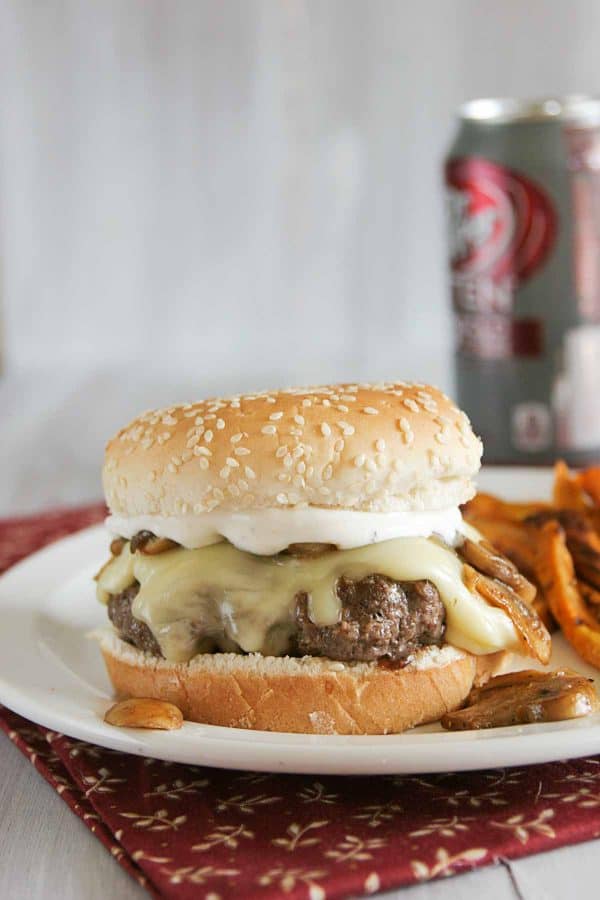 May – Worcestershire Burgers with Gouda, Mushrooms and Ranch Dressing
I think one reason I love this burger recipe so much is because it's a little different. The Worcestershire sauce really steps up the burger itself, and the toppings definitely get two thumbs up.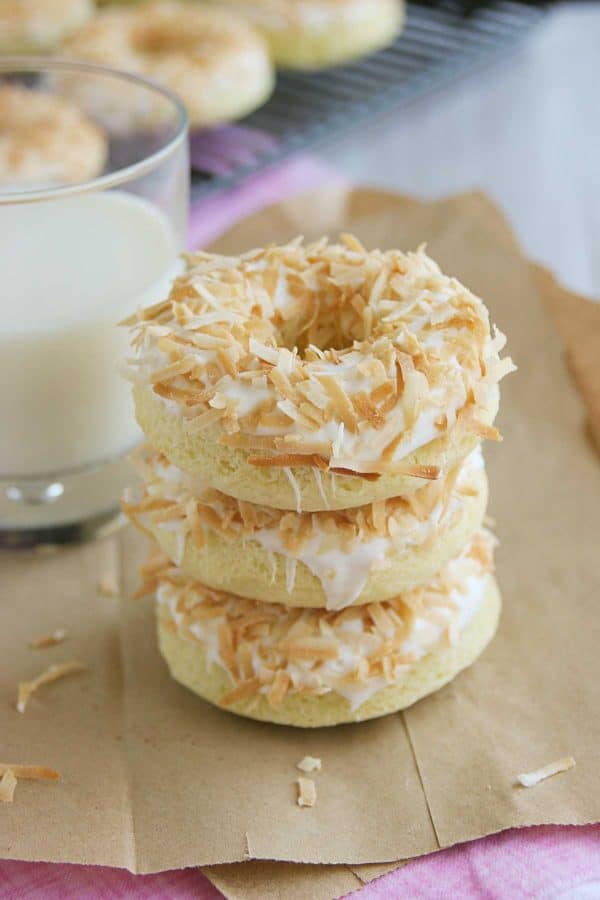 June – Baked Coconut Donuts
Can you tell how much I love coconut? And donuts are my favorite dessert/treat, so a coconut donut is a dream come true for me!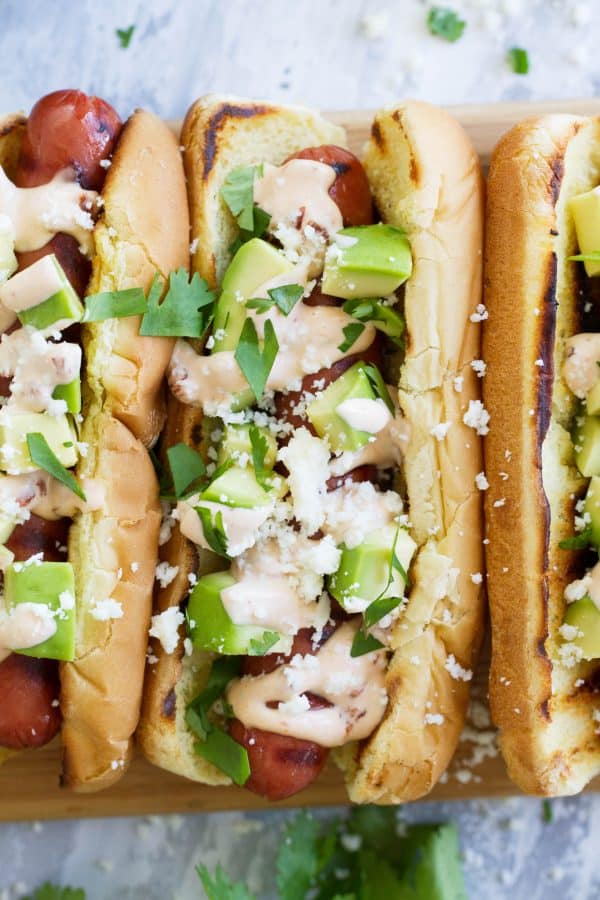 July – Mexican Hot Dog
Hot dogs are another favorite, and these toppings are oh, so good! This is my favorite way to celebrate summer.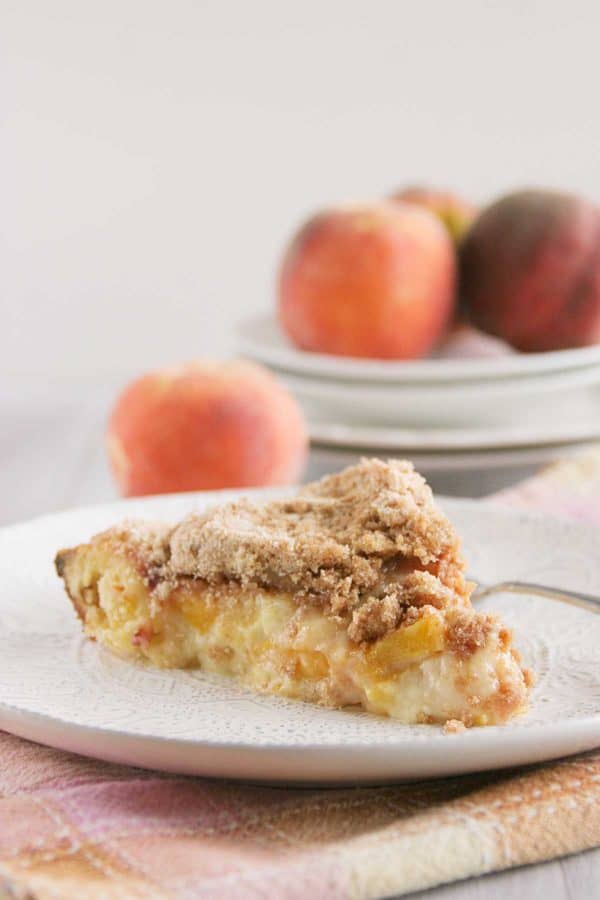 August – Sour Cream Peach Pie
I look forward to peach season every year, and now I'm going to be looking forward to making this peach pie every peach season!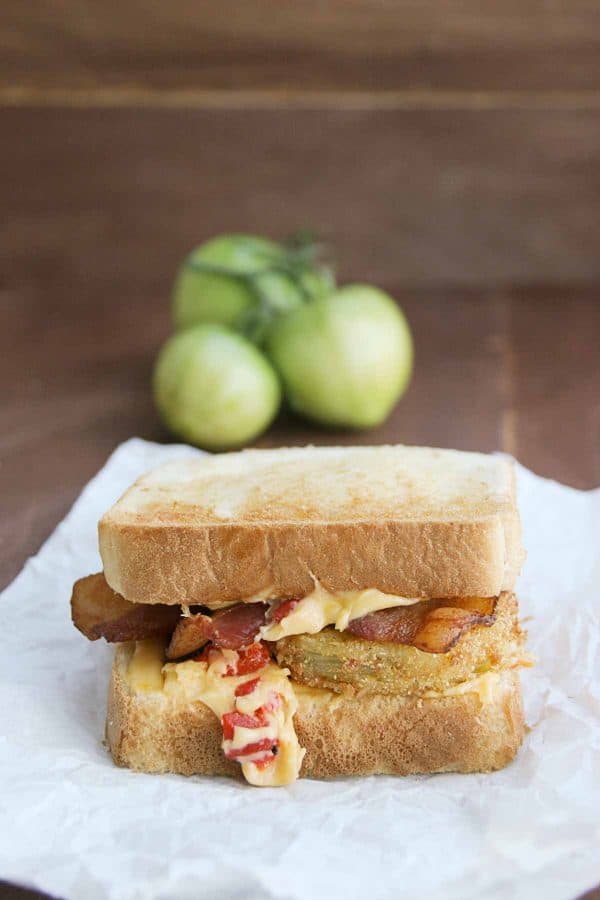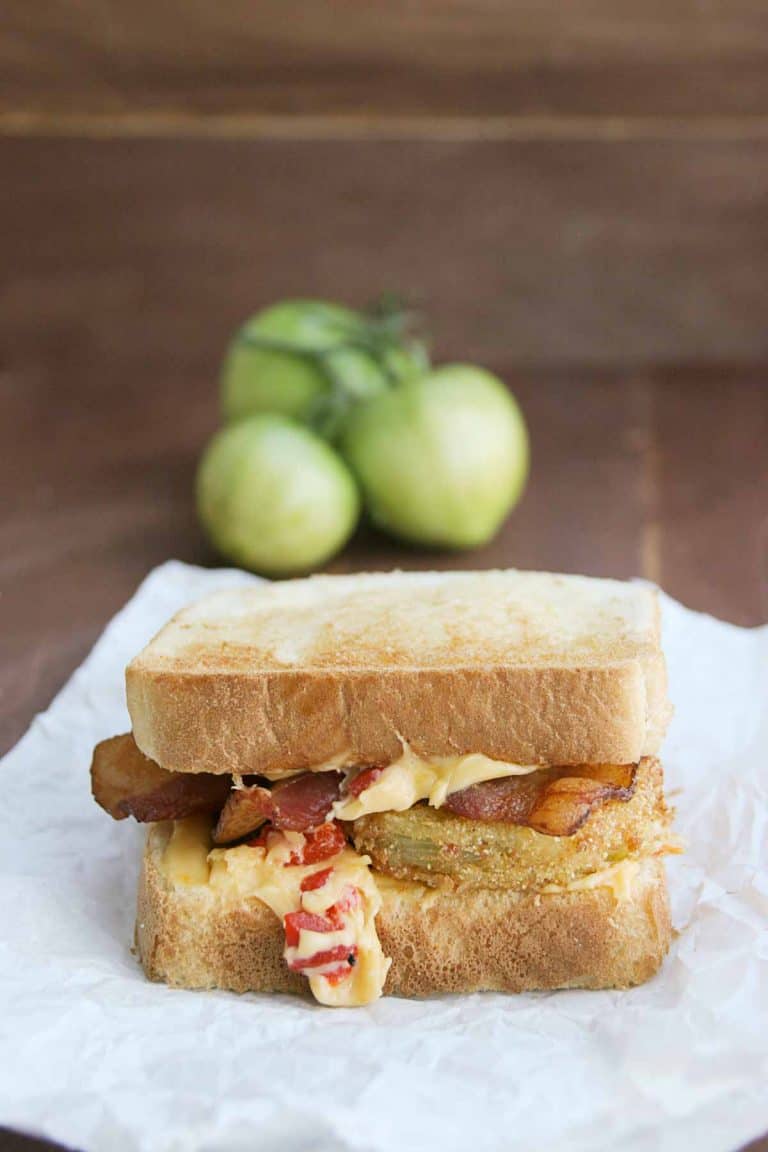 September – Fried Green Tomato Sandwich with Bacon and Pimiento
This recipe was inspired by a restaurant that was featured on tv, and it is the ultimate indulgence! Perfect for those green tomatoes from the garden.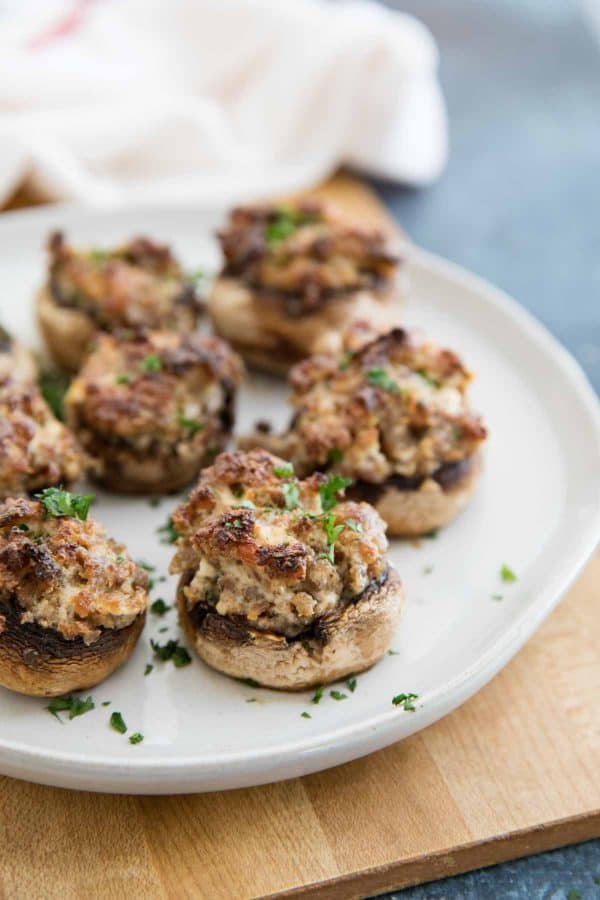 October – Sausage Stuffed Mushrooms
This recipe has become a staple in our family for get togethers or holidays. I'm sure that it will be served up for years and years to come!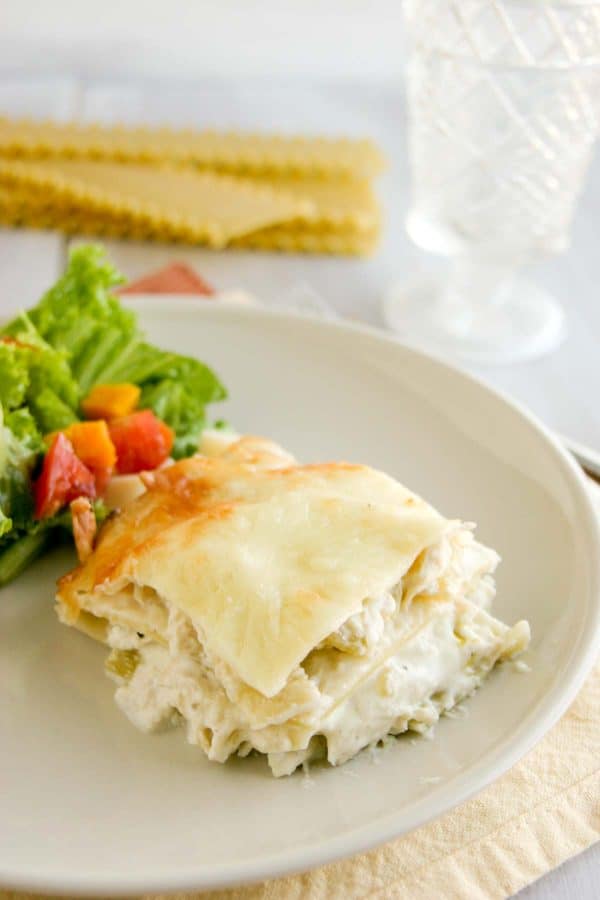 November – Cheesy Chicken and Green Chile Lasagna
Who says lasagna has to have a red sauce? This lasagna recipe is proof that yes, chicken and green chiles do belong in lasagna.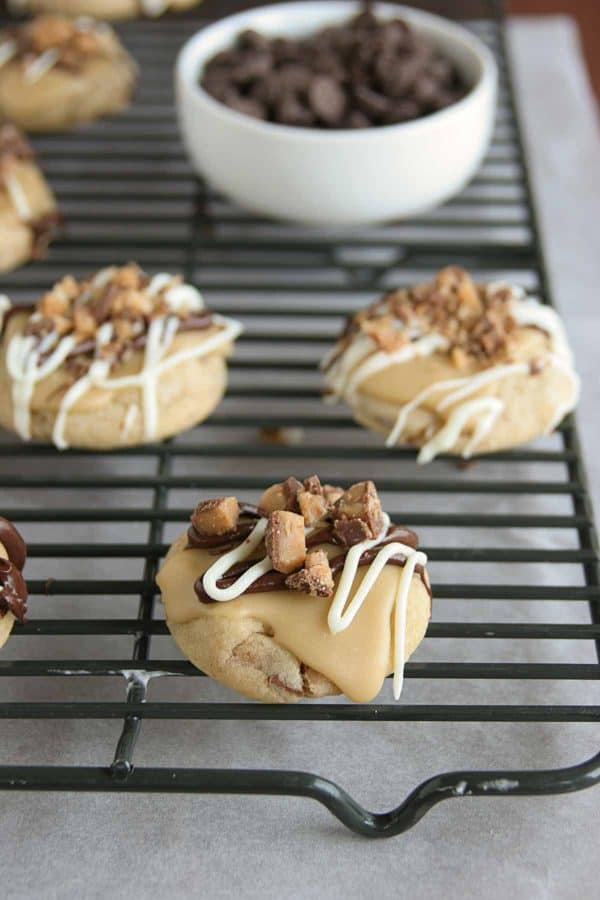 December – Glazed Toffee Bonbons
These little caramel and toffee cookies belong on every holiday cookie plate!
I hope you all have a very Merry Christmas tomorrow, full of family and of course – good food. Merry, Merry Christmas!!