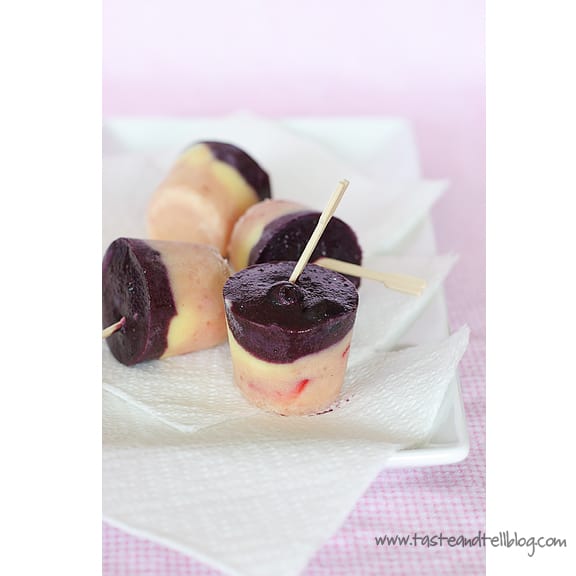 Summer is definitely in the air. Snow cone shacks are popping up all over town. I can hear kids playing outside as the sun goes down. And Abbi begs every day for us to set up her hippo swimming pool in the back yard. Oh, how I love summer.
I especially love that we can eat cool treats more often. I love ice cream all year round, but of course, it's always easier to get away with eating ice cream and popsicles more often once the temperatures break 80 degrees. And hey – you get some fruit in these as well!!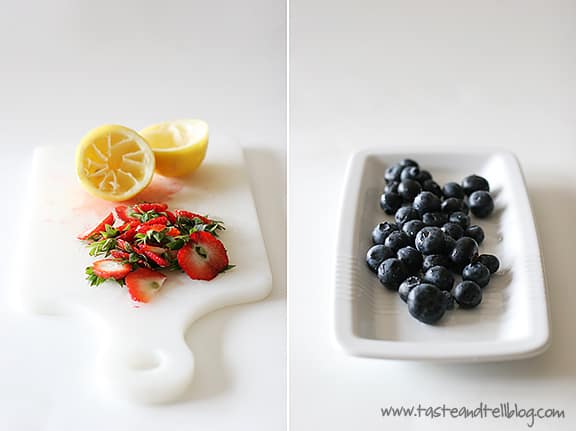 This recipe actually came about on accident. I was trying to create a recipe for the 4th of July, and the idea of red, white and blue pudding pops came to my mind. But really – blueberries aren't blue, especially once they are mashed and cooked. I was really discouraged when I put these into the freezer, knowing they wouldn't work out like they had in my mind. But when I pulled them out and took the paper off of one, I loved how beautiful they turned out. So what if they aren't red, white and blue! And an added bonus – they tasted great!!