A perfect dessert, these Apple Crumb Bars have sweet caramelized apples layered on top of a cookie crust and then sprinkled with a buttery streusel.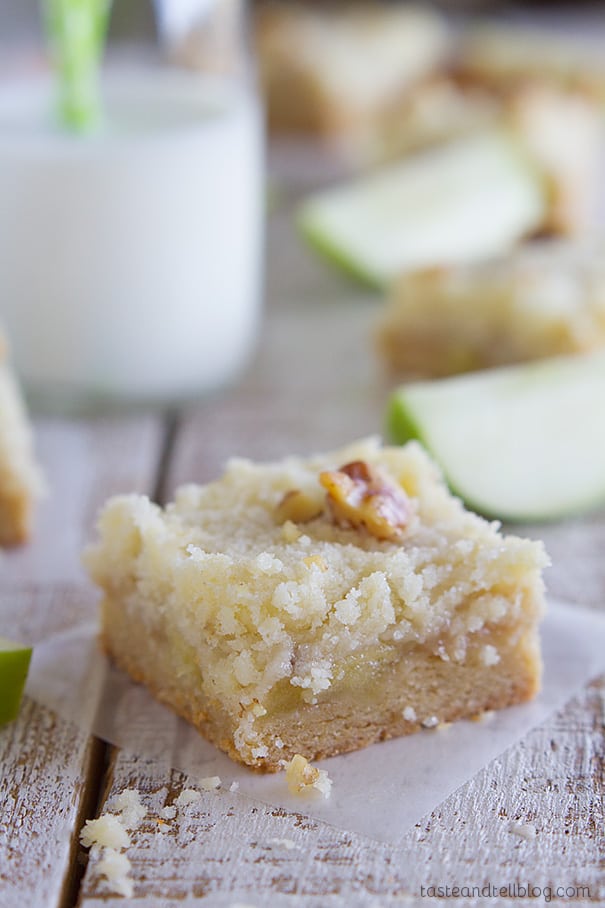 Updated September 2014



Originally posted May 5, 2009 – As much as I love pumpkin season, right now I am taking advantage of the fresh crops of fall apples – one of my other favorite fall flavors! These Apple Crumb Bars are the perfect treat to share with friends or family. Sweet and full of apple flavor, you won't be able to keep your hands out of them. I know this, because I had to give them away because I couldn't stay away from them!!
There is one thing that I can't resist – a good crumb topping. And pairing a crumb topping with apples is like a match made in heaven for me. In fact, I've blogged about my favorite apple pie that has a crumb topping. I love Thanksgiving just so I can make that pie!!
Read the rest of this entry >>