Look no further for an easy lunch idea or recipe for a quick dinner – these Grilled Chicken Cordon Bleu Wraps come together in minutes and are filled with Swiss cheese, ham and shredded chicken that is coated in an easy honey mustard sauce.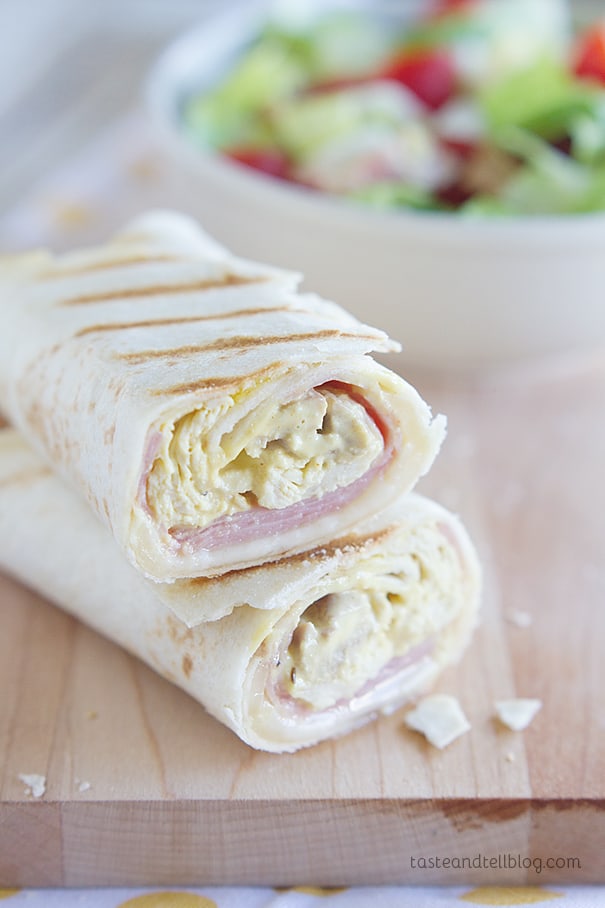 I don't know if it's like this for everyone, but I swear 5 o'clock is my nemesis.
We could be having a great day. The kids would be getting along, the house isn't a total wreck, I have had a productive day. I'll sneak away to the kitchen to start dinner and… BAM.
Everyone wants/needs my attention. The sippy cup is empty or someone is being mean. Or someone wants her hair put in a ponytail. One thing after another.
Dinner time isn't always a walk in the park. In fact, most nights, it's not.
Read the rest of this entry >>