Pork roast is marinated overnight in an Asian-inspired sauce, then cooked low and slow until it is fall-apart tender.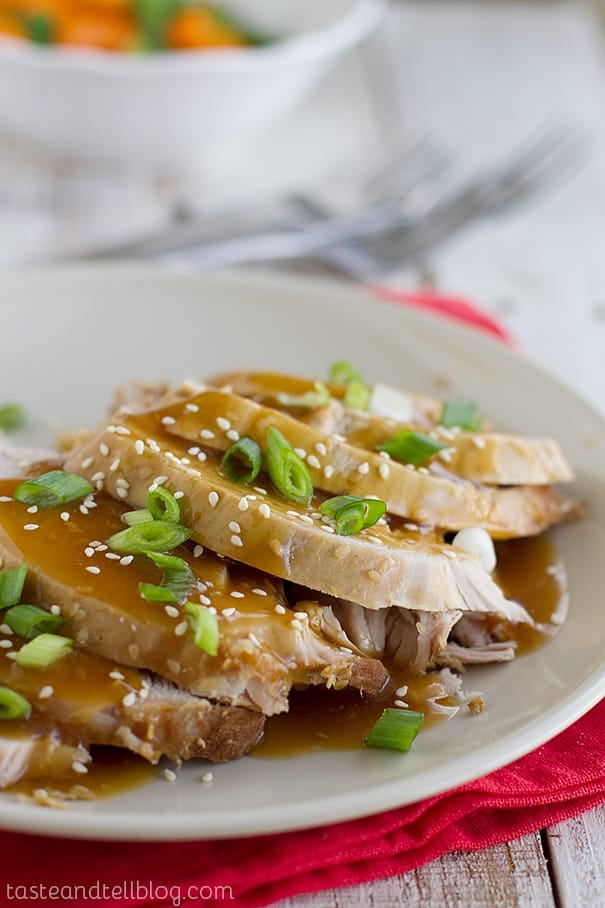 Things have been crazy around here. I took on a huge project a few months ago, and the due date is this weekend, so I've pretty much been working nonstop, into the late hours of the night.
At the beginning of last week, I apologized to my husband and said that we might be eating out a lot more than normal until the project was done. Dinner was not on the top of my priority list.
But surprisingly, I have ended up cooking dinner almost every night. We've been taking a night each week to go to a food truck, but besides that, I have found the time to make dinner.
Read the rest of this entry >>