Next time you find yourself looking for chicken dinner ideas, give these Chicken Chilaquiles a try. They are packed full of flavor and come together even faster if you have shredded chicken on hand!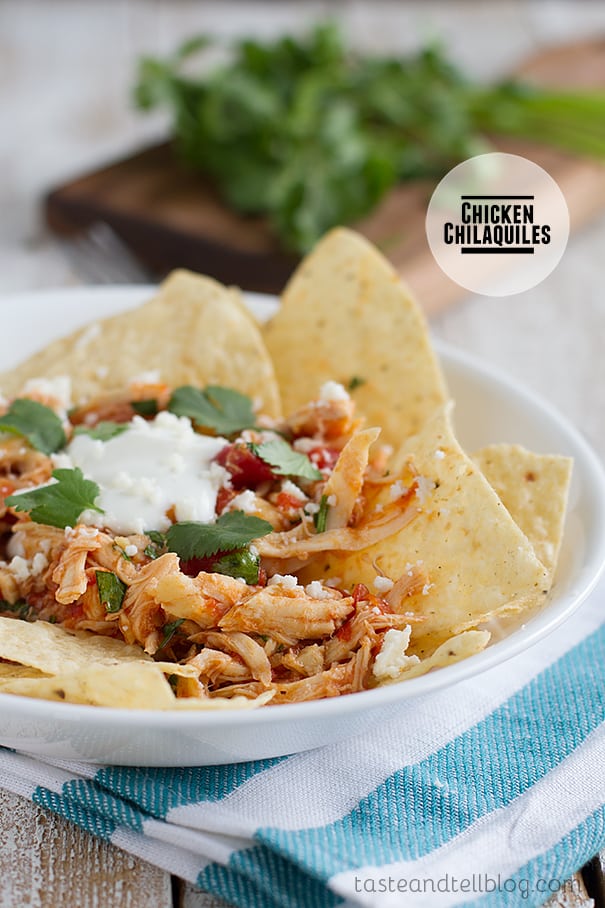 Photo and Recipe Updated June 2014



Originally posted March 27, 2009 – Since first making this recipe over 5 years ago, it has become a household favorite. And although I didn't even know how to say chilaquiles back then, I'm sure my kids will grow up knowing exactly what this recipe is all about!! This quick and easy dinner idea is sure to become a favorite for your family, too!
Today's confession – I don't even know how to say the title of this recipe. My husband kept asking me what I was making for dinner, and I just kept saying "a chicken dish!" So if anyone can help me out, I'd love to know how to say this!
Read the rest of this entry >>