This hot dog recipe gets a reuben twist by wrapping hot dogs in pastrami then covering them in Swiss cheese, sauerkraut and a homemade Russian dressing.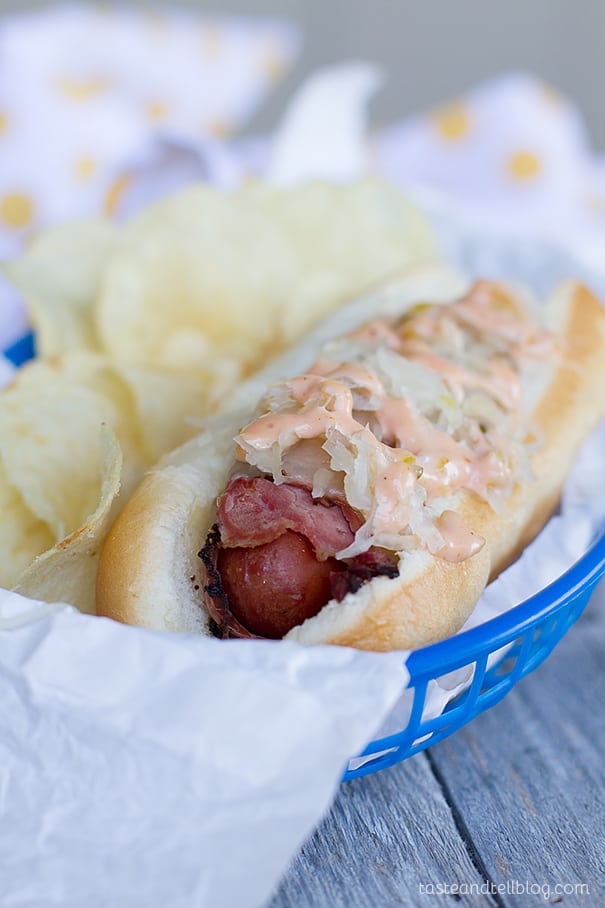 I've been blogging a long time. And I've heard a lot of the conversations that go on between food bloggers. There is one that I've heard come up several times over the years that goes something like this:
"I just made this amazing recipe that I haven't posted yet, but then I got online this morning and saw that so-and-so had made something similar! What do I do? Can I still post mine?? I promise I didn't copy!"
The answer usually comes back from the other bloggers that – of course the recipe should still get posted. It is extremely hard to come up with anything 100% original these days, and there are variations of every recipe out there.
Well, with this hot dog recipe today, I'm copying myself. Or Rachael Ray for the second time, to be exact.
Read the rest of this entry >>