A great use of leftover ham, this French Bread Hawaiian Pizza has ham, bacon, pineapple and lots of cheese, all baked on top of a loaf of French Bread.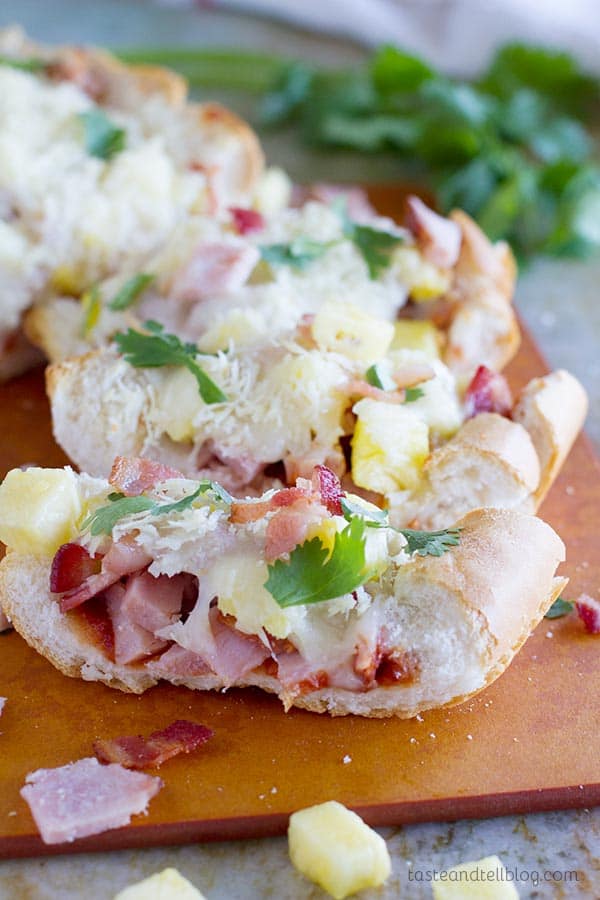 One thing is for sure – when I find a flavor combination that I love, I go for it. And go for it all the way.
Case in point – red velvet. I started making red velvet recipes here on Taste and Tell years ago, and loved it so much that I just kept going. And then even wrote the cookbook on the subject.
There is another flavor profile that is becoming pretty familiar around these parts, as well. Those flavors from our family favorite – the Hawaiian pizza.
Read the rest of this entry >>