Tilapia is covered with a slightly spicy sauce that keeps it nice and moist with roasted corn on top for an amazingly easy summer supper. You can also use frozen corn and serve this year round!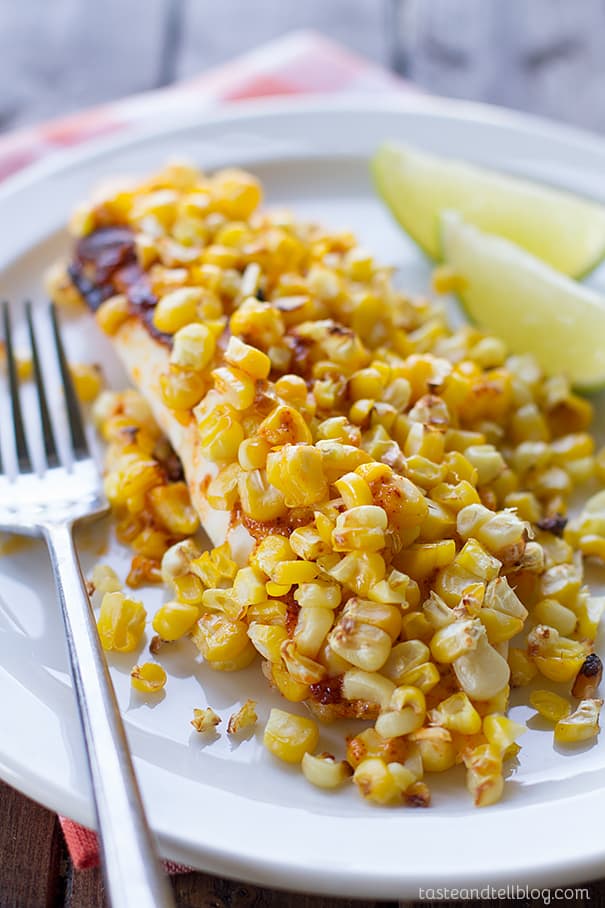 I love summer. I really do. I know it's so hot that sometimes you just don't have the energy to do anything, and I know that the kids complain about being bored. But the long days. The camping. The lack of snow.

And the produce. Let's not forget the produce.
Sometimes I think that I need to be more aware of what's in season. But then the summer produce starts hitting the shelves, and I think I do ok. Especially when it comes to corn. (And peaches – but we'll save that one for another day.)
We have been going crazy with the corn lately. And the Utah corn hasn't even hit the stands yet. But that hasn't stopped me from stocking up on corn every single time I go to the grocery store. I've already made a delicious corn chowder this year, but mostly, we've stuck to eating it right off the cob. Today, though, it's all about the roasted corn.
Read the rest of this entry >>