The perfect holiday cupcake, these Cranberry Orange Cupcakes are infused with orange zest and fresh cranberries, then topped with a silky cranberry orange buttercream. Make them even more festive by topping them with sugared cranberries.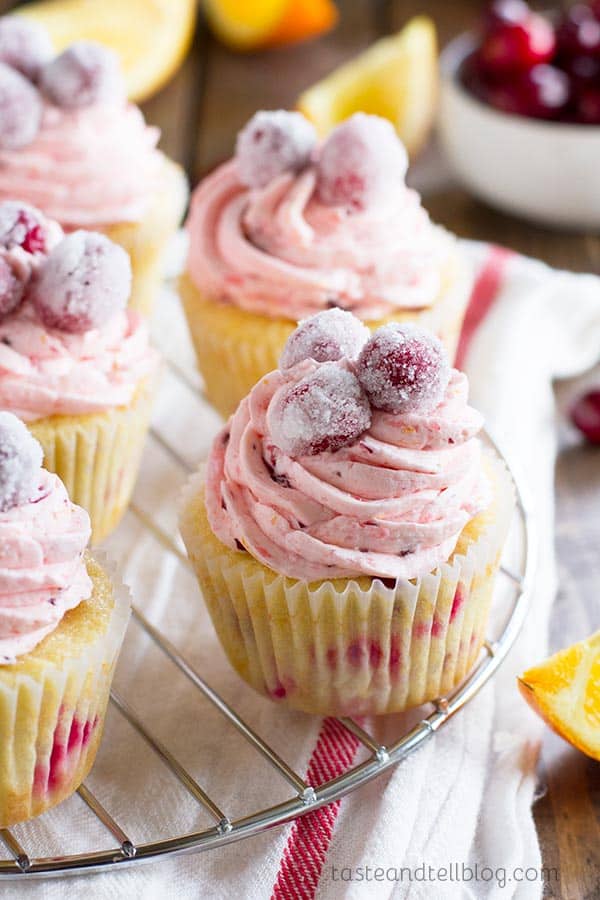 I hate to admit this, but I think I am becoming something that I said I'd never be:
A food snob.
Maybe that's not the right thing to call it – I don't turn my nose up at people or at foods. I'm always willing to give everything a shot. I don't eat only gourmet food or insist on only certain brands.
Maybe calling myself a food critic would be more accurate. Let me explain.
Read the rest of this entry >>