This Chopped Cobb Salad has all of the flavors of the popular Cobb Salad, but mixed up making it more enjoyable to eat!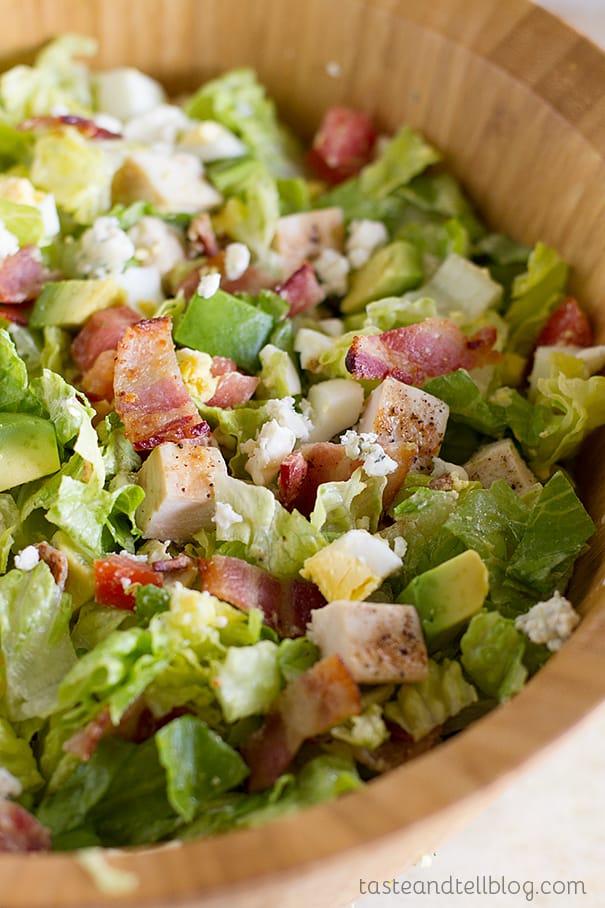 This post has been sponsored by Jones Dairy Farm.



Remember last year when I got all obsessed with chopped salads? Well, I know it's been awhile, but I'm back again. This time with chopped Cobb salad.
I will be the first to admit that I love the way a Cobb salad looks. All the pretty lines of ingredients, so colorful and fresh looking. But every time I go to eat one, I don't know where to start. I'm a girl that likes a little bit of everything in every bite of a salad. (But I'm the totally opposite with the food on my plate – I don't like to combine everything there!) If you have a single serving Cobb salad, it's a bit easier, but when it's a big salad served to a crowd? How do you go in there and make sure that you are getting everything without looking like the greedy one that is trying to hoard all the avocados? (Or is that just me?

)
This is the reason I love chopped salads. No worrying about how to get everything in one bite, because it's already mixed up for you. Including the dressing!!
Read the rest of this entry >>