Smoky and full of flavor, this Chipotle Beef Quesadilla Recipe makes an easy dinner or lunch that is fast and easy.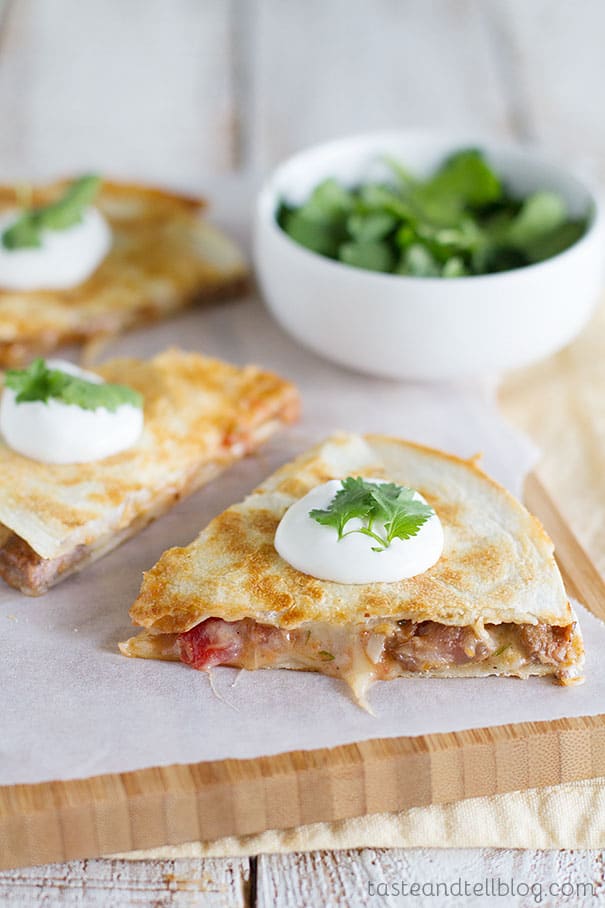 Post Updated August 2014



Originally posted March 23, 2009 – I have been dying to remake this recipe, mainly because the "before" pictures were so amazingly horrendous. But I'm so glad that I did try this recipe again, because I had forgotten how much I love this recipe! Chipotle chile gets added to this beef quesadilla recipe for the perfect amount of smoke and spice. This makes a great weeknight meal or easy lunch.
I have a storage problem. I guess the problem is that I have a small-ish freezer, and not enough room. And now that spring is here, (even though it is snowing outside here!), I've been wanting to make ice cream. But my freezer is too full – I can't even fit the ice cream bowl in the freezer! So a little while back, I pulled everything out of the freezer, threw away anything that looked like it had been in there too long, and I made an inventory of my freezer contents. And ever since then, I've been working on using up what I had.
Read the rest of this entry >>