As an easy dinner or quick lunch, this Shrimp Scampi Quesadilla Recipe is a great change up to your routine, and they are packed with flavor and only 4 ingredients!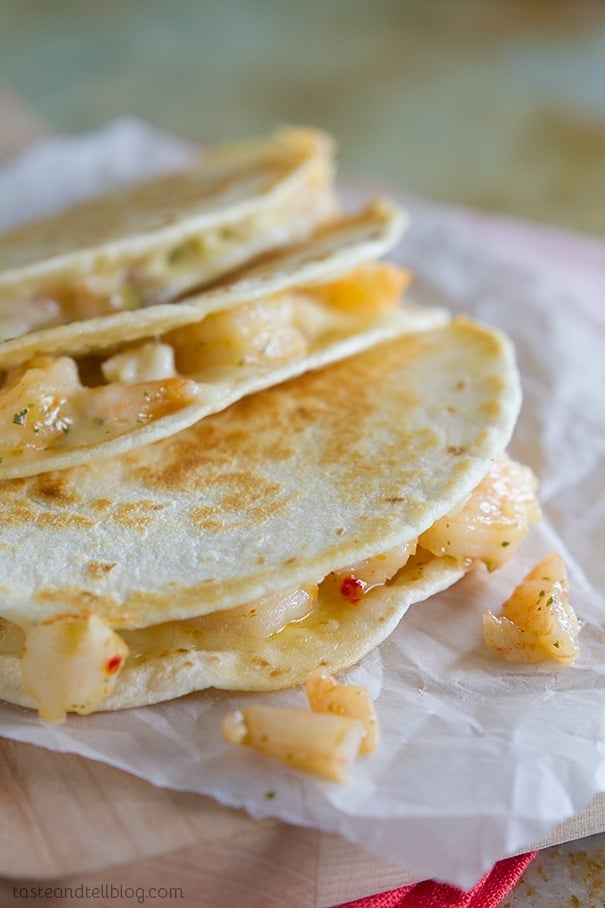 I am a huge advocate of family dinner. Studies have shown that when families eat together, everyone is generally healthier, they have better eating habits and the kids perform better in school*.
But I'm going to be honest. While we do have family dinner every night, it's not always pretty. Before I had kids, I had this idea that everyone would gather around the table and talk about their day over a meal that I had lovingly prepared.
But the reality is that with a 5 year old, a 3 year old and an almost 2 year old, dinner time is usually more crazy than pleasant. The 5 o'clock hour is a crazy one, and at the end of the day, it's all we can do to just get through dinner.
Read the rest of this entry >>