Bring some brightness and sunshine to your plate with this sweet fruit side dish that makes you think you are in the tropics.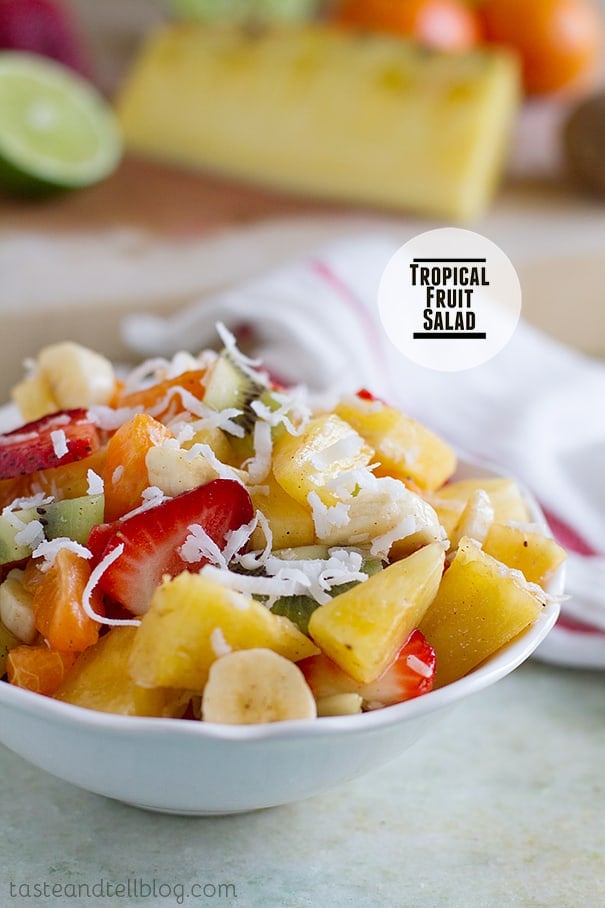 Things you don't think about before you have children:
That the grocery store you shop at isn't determined by prices, or product, or distance. You choose the grocery store you go to based on the kind of grocery carts they have.
Let me explain.
Grocery Store #1: I love the store, the checkers are friendly, the produce is fresh. The prices aren't the lowest, but aren't the highest, either. But they have these little child-sized grocery carts. I know you are thinking that this is what should make me love this grocery store. But you try getting your shopping done with a 3 year old and a 5 year old trailing behind, pushing their own carts, most of the time running into your ankles and feet. Not to mention trying to keep them out of the way of the other shoppers. And because they have their own carts, they think they can put whatever they want into the cart, which means I'm constantly returning items to the shelves. Not to mention that I'm having to push a regular cart to put the youngest in. Yeah, those trips are not very fun.
Read the rest of this entry >>