I told you this would be a busy week! I've got one more easy dinner idea for you here before the blog is taken over by red velvet next week!!
What is is about chicken tenders that screams "kid favorite"? And really, big kid favorite, because I sure do like them, too!! It seems to be a constant struggle to get my 2 older kids to eat, so I'm always looking for new things for them to try that might get them to clean their plates.
This recipe goes even one step further to get the kids to love it – you combine coconut with Progresso Panko Bread Crumbs for the perfect crispy, sweet coating to the chicken tenders. I can actually remember the first time I ever made coconut chicken, many, many years ago. And it's one of those dinner ideas that has stuck with me since!
I decided to dress these up a little with a creamy mango chutney. You can always make the chutney yourself, but it's easy to take a shortcut here and buy a jar of it at the grocery store. My kids weren't huge fans of the dipping sauce – I think it's more of an adult taste – but I sure did lick the bowl clean!


Want more ways to use those
Panko bread crumbs
?
Breaded Pork Chops with Sage Cream Gravy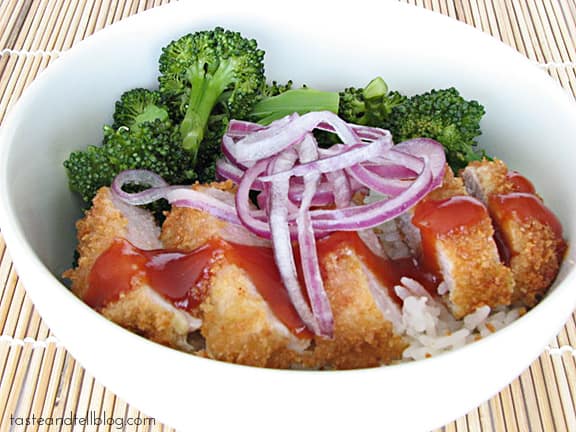 Sweet and Sour Pork Rice Bowls
Around the Web:
Panko Pork Chops with Jalapeno Peach Jam from Domestic Fits
Lemony Tilapia Fish Sticks from Jo Cooks
Baked Panko Crusted Asparagus from Flavias Flavors
**This is a sponsored post, but as always, all opinions are my own.**