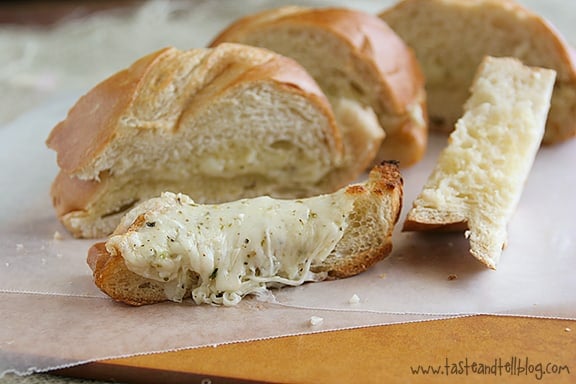 We are a carb loving family.  Seriously – I've turned into one of those moms that buys 3 loaves of bread a week at the grocery store.  And that just gets us through breakfasts and lunches.  (I don't know what I'm going to do when I have 2 teenage boys.  I guess I should start saving up now!!)  And as much as I struggle with coming up with ideas for side dishes, I know I can always turn to bread.

So of course, when I was asked to come up with a recipe using Land O Lakes new Butter with Olive Oil and Sea Salt, my mind immediately went to bread.  And what is there that is better than jazzing up your bread with some cheese, garlic and butter?
I am totally in love with this new butter from Land O Lakes.  And it worked completely perfect in this recipe.  The hint of olive oil and sea salt went perfectly with the cheese and the garlic.  This bread is truly a treat!
And guess what?  It's super simple to make.  Here's how you do it!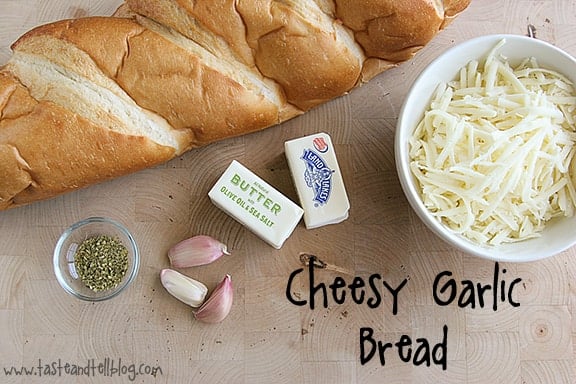 All you need is a loaf of French bread, Land O Lakes Butter with Olive Oil and Sea Salt, garlic, oregano and shredded mozzarella cheese.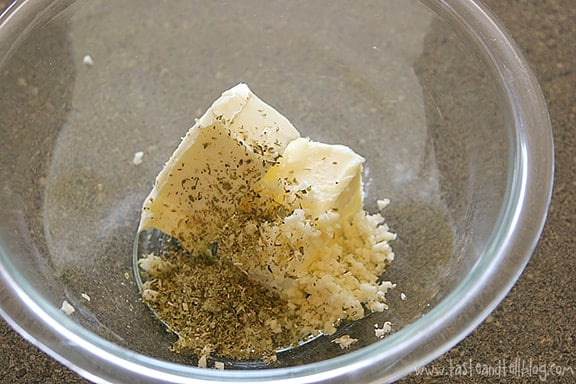 In a bowl, combine the butter, minced garlic and oregano.  Season with salt and pepper.




Mix it all together!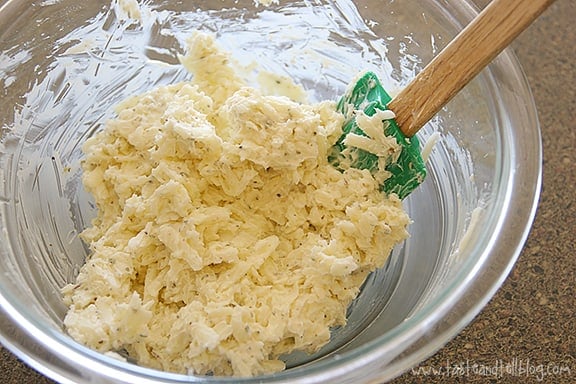 Add in the cheese, and combine it all completely.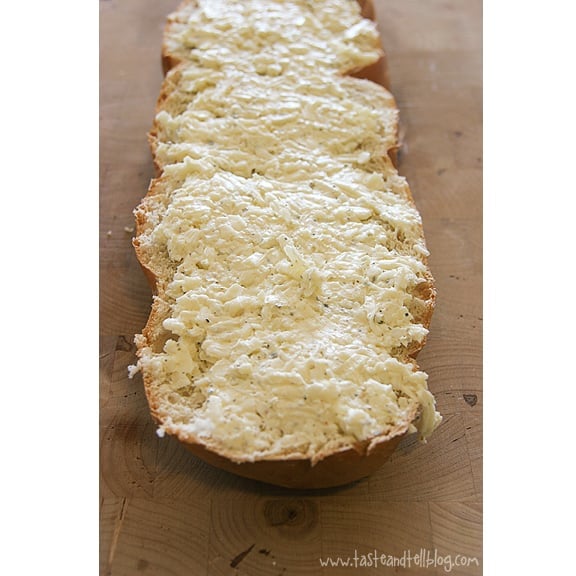 Cut the loaf of bread in half horizontally, and slather the cheese and butter mixture on.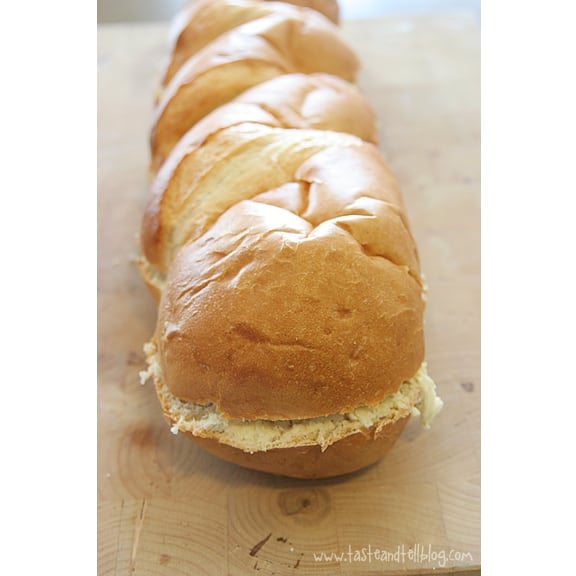 Top it with the other half of the bread.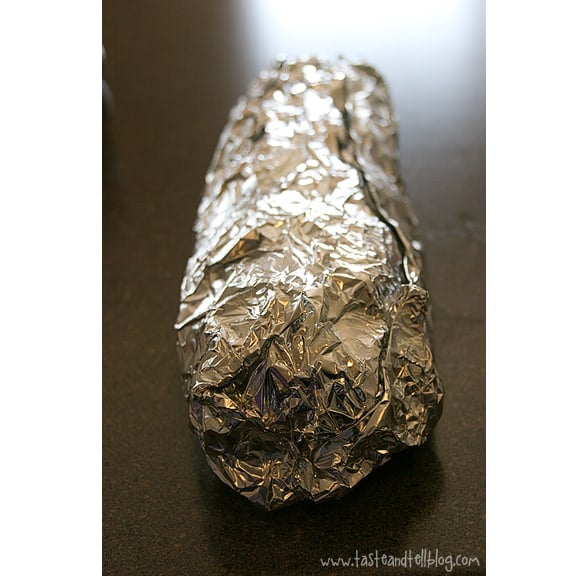 And wrap the whole thing in foil.  Pop it into the oven and let it warm through while you finish the rest of your dinner.  When it's completely warmed through, the cheese will be nice and melty and you won't be able to stay away!!
Disclosure: I received payment from LAND O LAKES® Butter with Olive Oil & Sea Salt, for recipe development and review purposes. All opinions are my own.
Product page:
http://www.landolakes.com/ButterWithOliveOilandSeaSalt/
Land O'Lakes Twitter:  @LandOLakesKtchn
https://twitter.com/#!/landolakesktchn
Land O'Lakes Facebook:
http://www.facebook.com/LandOLakes